Wine Industry Classifieds
New companies to directory
PositiveWine
Custom Wine Labels - Labels West
Wine Cellars of Houston
Liquid Processing Equipment
M.S. Walker, Inc.
Chardonnay is the most famous white grape variety throughout the world. Chardonnay is one of the grapes used in making fine French champagne and white Burgundy wines and is the only grape permitted in the Chablis region
More information on Chardonnay
Piuma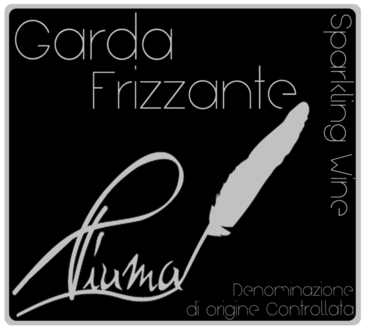 Vintage: 2012
Varietal: Chardonnay
Country: Italy
Appellation: appellation
Produced By: Soc. agri. Gozzi Cesare é Franco
Cases Produced: 60000 cs.
Alcohol Content: 12.00 %v/v
Description:
Piuma is intended for modern women and men, who appreciate a refreshing taste delivered in a stylish design. We want to invite the consumers to break from the idea that sparkling wine is only for celebrations. Piuma is an exceptional Blanc de Blancs created from hand picked Chardonnay grapes from a single year. Sophisticated light sparkling character wine with an elegant and intense bouquet and fine bubble.

Lawer Family Wines

Vintage: 2010
Varietal: Chardonnay
Country: USA
Appellation: Napa Valley, Oak Knoll
Produced By: Lawer Family Wines
Cases Produced: 305 cs.
Alcohol Content: 0.99 %v/v
Description:
Description: Lawer Family wines produces small lots of premium California wines, including Chardonnay, Cabernet Sauvignon, Syrah, and several other types.

2011 Chardonnay

Vintage: 2011
Varietal: Chardonnay
Country: USA
Appellation: Napa Valley
Produced By: Chappellet Winery
Cases Produced: 0 cs.
Alcohol Content: 0.99 %v/v
Description:
Our Napa Valley Chardonnay is made using fruit grown on elite vineyards in some of the coolest regions of Napa Valley. The majority of the grapes come from Kelly Ranch, which overlooks the San Pablo Bay, where marine influences and shallow soils composed of clay and gravel create optimal growing conditions for Chardonnay. To add depth and complexity, the 2011 vintage also includes fruit from Poe Vineyard in Napa-Carneros and Red Hen Vineyard in Oak Knoll. This wine was aged on its lees for eight months in one-third new French oak barrels. For added texture and viscosity, a significant portion of the wine underwent malolactic fermentation.