New companies to directory
CA Support
Washington Partners
Grape Mill Vineyard and Winery
J. Winston Wines
Young\'s Market Co.
Worried about size, Napa County delays proposed Calistoga winery
Feb 16, 2017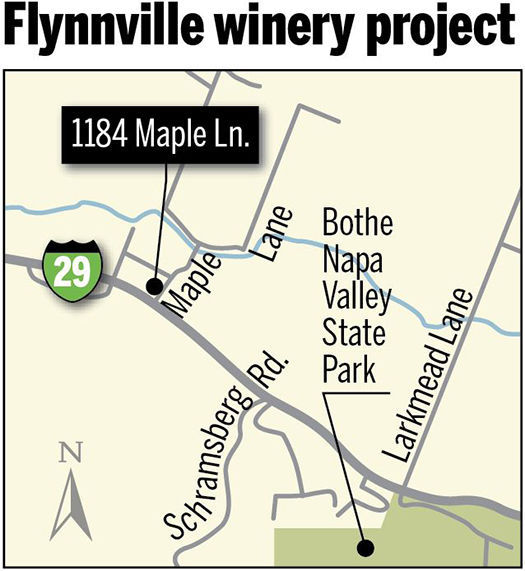 (NVR) - Transforming a rural Napa Valley property with such features as warehouses and a former PG&E equipment yard into a hoped-for wine country gem is proving difficult.
The proposed Flynnville winery south of Calistoga has drastically changed since a 2013 version that one critic called an "industrialization of the ag preserve." No longer is it to be a complex of 14 mini-wineries totaling 82,000 square feet producing 300,000 gallons annually.
A new proposal calls for two buildings totaling 24,210 square feet producing 60,000 gallons annually. Proposed visitation drops from 500 people daily to 25 people daily. Parking spaces drop from 100 to 17.
That's closer to what the Napa County Planning Commission wants, but not close enough. The Commission on Wednesday voted unanimously to postpone the matter until April 5 to allow the applicant to make further refinements.
Comments:
Leave a comment
Wine Industry Classifieds