Wine Industry Classifieds
New companies to directory
Wine Jobs UK
DCS Farms LLC
ENOPROEKT LTD
Liquor Stars
Stone Hill Wine Co Inc
Wine Jobs
Winemaker / Wine Jobs / ID: 915867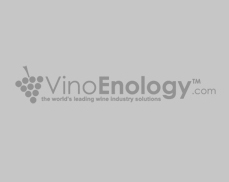 Job title:
Winemaker
Company name:
Gravity Vineyards and Winery
Job location:
Baroda
State / County:
MI
Country:
USA
Posted on:
14.Jun.2022
Expire on:
21.Jun.2022
Job Details:
Is this the right opportunity for you… Answer the following questions to find out!
Do you love Wine & Hard Cider?
Are you passionate about both quality traditional wines and cutting edge products?
Want to live in a beautiful area on Lake Michigan where you can enjoy beaches and boating?
Would you like to be within 20 minutes of 30+ other wineries and breweries to visit for fun or collaboration?
How about being a short drive or train ride from Chicago for a day in the big city every once in a while?
Is having a reasonable cost of living where you can actually afford a nice house important?
Do you desire to be part of a small but hard working team where your input and effort make a huge difference?
If you answered yes to any of these questions… read on to discover the opportunity awaiting you!
Gravity Vineyards and Winery is located in Baroda Michigan (the center of the Lake Michigan Shore AVA), which is 7 minutes from Lake Michigan, 15 minutes from St. Joseph, MI, 30 minutes from South Bend, IN (Notre Dame & airport), and about 1 hour from Chicago.
At Gravity, we have a passion for creating great wines for people to drink everyday! From classics like Merlot and Pinot Gris, to cutting edge canned sparkling wines and ciders, we love delivering what customers want!
On our 60 acre property, we grow Riesling, Cabernet Franc, Merlot, Pinot Noir, Gewurztraminer, Blaufränkisch, Pinot Gris, Zweigelt, Traminette, Vignoles, Seyval Blanc, and Chambourcin.
Our 2021 production was just over 12,000 cases. We make a diverse line up (consisting of 3 brands) of wines & hard ciders that we sell in our 4 tasting rooms (in 2 states), retail partners, and online sales. Our brands include:
Gravity: www.gravitywine.com
Red Top Winery: www.redtopwinery.com
R.A.D: www.gravitywine.com/rad
Production (and sales) have been steadily growing since we started the winery back in 2011, and it's time we add to the team! That's where you come in…
We have the opportunity for a Winemaker to join the team! For the first year, you will work side by side with our current Winemaker. Although we're sure you are coming in with a great deal of knowledge and skill in producing wines, we want to make sure you are fully integrated into the Gravity system before you take the lead role. Assuming things go well during year 1, you will then take over as Lead Winemaker (with commensurate pay increase) starting in year 2, at which point our current Winemaker will transition into a new (but still supportive) role.
RESPONSIBILITIES
Perform all aspects of wine and cider making from crush to bottle/can
Involvement in vineyard decisions such as canopy management, crop load, and harvest
Clean wine making tanks and equipment
Lab work
Prepare and participate with other team members in bench trials and blends to produce the best selling products
Ensure "OC" (Organization & Cleanliness) in all areas of the winery
Manage assistants and bottling crew
Long term strategic planning/scheduling of activities
Development and enforcement of SOP's
Keep accurate production records on Vintrace
Maintain accurate inventory of wine production and bottling supplies, reordering as needed
Participate in strategic decisions such as packaging, pricing, varietal selection, etc
REQUIREMENTS
Minimum of 5 years working full time in wine and/or hard cider production
Formal education in wine making, enology, fermentation science, or similar
Fanatical attention to detail
Forklift skills
Valid driver's license
Ability to work a flexible schedule based on seasonal fluctuations
Must be able to lift 40 lbs., walk, stand, or sit for long periods of time. Will bend, grab, twist, push, pull, stoop, reach and lift on a regular basis.
Ethical, honest, hardworking
COMPENSATION
Based on experience.
TO APPLY
Please email your professional resume and a cover letter letting us know why you would be a good fit for this position.
Respond Online: