Wine Industry Classifieds
New companies to directory
Wine Jobs UK
DCS Farms LLC
ENOPROEKT LTD
Liquor Stars
Stone Hill Wine Co Inc
Wine Jobs
Harvest and Bottling Jobs / Wine Jobs / ID: 915838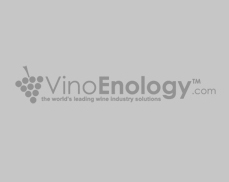 Job title:
Harvest and Bottling Jobs
Company name:
Patricia Green Cellars
Job location:
Newberg
State / County:
OR
Country:
USA
Posted on:
28.Mar.2022
Expire on:
04.Apr.2022
Job Details:
Patricia Green Cellars is one of the leading producers of Pinot Noir in America. We are a progressive-minded company that both desires to make great wine and treat the people who work here as well as is possible.
Bottling work for 4 non-consecutive weeks beginning last week of June and running through end of August. Intermittent work in between. Full-time harvest gig starting in September. Usual descriptions apply although we do manage our fermentations by pigeage so for some people there is a level of physicality and attention to detail that is extremely heightened.
$18-$24/hour plus overtime.
Respond Online: