Wine Industry Classifieds
New companies to directory
Wine Jobs UK
DCS Farms LLC
ENOPROEKT LTD
Liquor Stars
Stone Hill Wine Co Inc
Wine Jobs
Founding Chair Viticulture and Enology - WSU Tri CIties / Wine Jobs / ID: 915815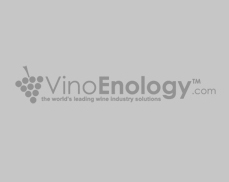 Job title:
Founding Chair Viticulture and Enology - WSU Tri CIties
Company name:
Washington State University
Job location:
Richland
State / County:
WA
Country:
USA
Posted on:
23.Feb.2022
VIP till:
2022-04-09 09:29:15
Job Details:
The College of Agricultural, Human, and Natural Resource Sciences (CAHNRS) at Washington State University (WSU) seeks a visionary and distinguished leader to be the Founding Chair of the newly established Department of Viticulture and Enology. This is a 12-month, permanent full-time position at the rank of Associate Professor or Professor, eligible for tenure or other negotiated status such as Career Track Associate Professor or Professor at time of hire. The position to begin on 15 August 2022, or as negotiated, at the university's Tri-Cities campus in Richland, Washington.
Responsibilities: The Founding Chair is responsible for all aspects of the curriculum offered by the Department, distributing the teaching, research, and Extension responsibilities, overseeing the equipment/facilities assigned to the unit, allocating and supervising departmental funds, conducting annual reviews of faculty and staff, and performing other duties assigned by the Dean of the College, Chancellor, and Provost.
Required: Earned PhD in viticulture or enology or a closely related discipline. Demonstrated record of success in leadership involving fiscal and personnel management of a department, program, or other diverse scientific, commercial, or academic unit. Demonstrated record of accomplishments in research, teaching, Extension, outreach, and/or leadership in the viticulture or enology industries. For tenure and/or Professor rank, candidates must have a proven record of accomplishments in research, teaching, and/or Extension commensurate with department, college, and university standards for tenure and rank.
Screening of applicant materials will begin on 15 April 2022 and will continue until the position is filled. To apply, visit: https://hrs.wsu.edu/jobs/ and type "R-4495" in the search field. A complete application will include: 1. A letter of application describing your vision for the position, professional goals, relevant academic and administrative preparation, and experience in leadership positions, 2. Current curriculum vitae, 3. Diversity, equity, and inclusion (DEI) statement (1 page maximum) describing your past experiences, current interests/activities, and/or future goals to promote a climate that fosters diversity, equity, and inclusion and, 4. Name, title, organization, phone number, and email address of four individuals willing to serve as references. Please contact Dr. Richard Zack, Search Committee Chair, at zack@wsu.edu, 509-335-7247 for questions concerning this position.
Respond Online: