Wine Industry Classifieds
New companies to directory
Wine Jobs UK
DCS Farms LLC
ENOPROEKT LTD
Liquor Stars
Stone Hill Wine Co Inc
Wine Jobs
Account Receivable Specialist / Wine Jobs / ID: 915811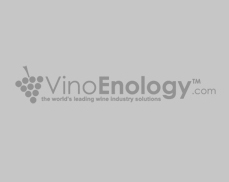 Job title:
Account Receivable Specialist
Company name:
Elenteny Imports
Job location:
NEW YORK
State / County:
NY
Country:
USA
Posted on:
03.Feb.2022
VIP till:
2022-03-20 08:37:52
Job Details:
WHO WE ARE
T. Elenteny Imports is a multifaceted service business for wine & spirits importation and distribution. We kill it at logistics, customer service and bright ideas that are changing how our industry does business. Our mission is centered around our values:
We are a dynamic, experienced service provider dedicated to delivering innovative logistics solutions while pursuing the highest degree of integrity and transparency for our clients.
Job Description
The Accounts Receivable Specialist will be able to work in a high volume, fast-paced environment. As a_ primary Accounting team member responsible for all accounts receivable functions,_ this position requires an understanding of various AR channels from differing aspects of the business.
· Applying payments (Checks, Wires, EFTs)
· Processing ACH payments
· Investigating Payment Discrepancies (Overage and Shortage)
· Following up on Past Due invoices
· Entering Debit and Credit memos
· Billing
· Journaling
Extreme poise with customer service interactions is a must in communicating via email and phone. All AR interactions must be detailed and cataloged in our software system, and adherence to various alcohol compliance systems required.
REQUIREMENTS | YOU ARE
Pattern-driven. Each day you will crosscheck the previous day's compliance protocol and cash deposits. You will process payments and reconcile AR status for 3 core markets: NY/NJ/CA retail sales
NetSuite experience preferred
You easily monitor and anticipate what's coming. You naturally meet deadlines and project out in advance upcoming task completion dates.
You are this adjective personified –very attentive to and concerned about accuracy and detail.
You're speedy and adept with computer software skills. Rapid data entry and multi-tasking is your middle name.
You love helping your team members and customers alike. You practice empathy naturally and offer solutions-driven conversation.
Bachelor's degree in Accounting, Economics or Finance or similar education is preferred (?+)years of experience
Fun! You have a good sense of humor, and you're pleasant to interact with.
We'll hold you responsible for
Showing up everyday and giving 100%
Working until the work is done
Growing as a professional –we excel at this; we'll teach you
Capability to communicate easily and efficiently with others
Versatility, flexibility, and a willingness to work within constantly changing environment with enthusiasm
Ability to work independently and as a member of our team
WE OFFER
Competitive salary, based on your skills
Health insurance contribution
Professional development job training
Opportunity to grow your career in a rapidly growing company
Flexible vacation/time-off program
Legendary Holiday party!
If you are genuinely interested in our job, please author an authentic cover letter explaining why this job is a perfect fit for you and how our company values align with your own professional mission. Please also detail your salary requirements and provide a resume that details your successes.
Respond Online: