Wine Industry Classifieds
New companies to directory
Wine Jobs UK
DCS Farms LLC
ENOPROEKT LTD
Liquor Stars
Stone Hill Wine Co Inc
Wine Jobs
Alcohol Beverage Compliance Coordinator / Wine Jobs / ID: 915809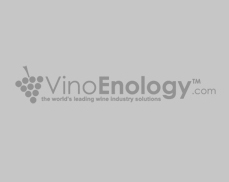 Job title:
Alcohol Beverage Compliance Coordinator
Company name:
Elenteny Imports
Job location:
NEW YORK
State / County:
NY
Country:
USA
Posted on:
03.Feb.2022
VIP till:
2022-03-20 08:37:56
Job Details:
WHO WE ARE
Elenteny Imports is not your traditional alcoholic beverage importer and distributor. After spending years in the industry, our two founders combined their knowledge and experiences, creating (i) a company that offers the services they believed the industry needed and (ii) a vision of wanting to make a positive difference for small businesses. And you know what? That company and vision boomed.
Elenteny Imports is a multifaceted, services business for wine, spirits, and beer importation and distribution. We work with companies who find delicious alcoholic beverages (both foreign and domestic) they believe should be available throughout the United States. We provide logistics, compliance, and accounting back office support for those endeavors, and we deliver top-notch customer service at every step of the way.
As a company, we hold ourselves out as a dynamic, experienced service provider dedicated to delivering innovative logistics solutions while pursuing the highest degree of integrity and transparency for our clients and for each other. We expect each member to do the same.
Position Description
As the Compliance Coordinator of the National Compliance Department, you will work closely with team members to ensure the company adheres to state alcoholic beverage regulations. You'll work on a multitude of tasks, including product registrations, price schedules, monthly tax reports, solicitor permits, license renewals, research projects, and data maintenance. You will need to quickly become familiar with the company's various software platforms, and you should improve upon internal processes where necessary. Additionally, you will create and update internal and external resources. You will be responsible for properly prioritizing the Department's core tasks and customer needs to make sure all deadlines are met. You must be able to clearly and accurately explain regulations and policies in verbal and written form since you will be helping customers and company members from multiple departments navigate industry regulations and follow company processes. The Compliance team is responsible for clear, transparent, effective communication about complex issues. Therefore, you must be able to identify and draw lines in the sand, sometimes delivering disappointing messages. You will be responsible for untangling situations, recognizing potential issues and proposing solutions, escalating complex matters to the Compliance Manager. You must be an efficient and skilled problem-solver!
In sum: Compliance demands high organization, meticulous attention to detail, constant data maintenance, excellent research skills, the ability to located, comprehend and apply state regulations, and efficiency. Additionally, every position here requires good judgment and a willingness to act as a professional liaison who exudes customer service. Everyone, including our fellow coworkers and surrounding neighbors, deserves our customer service oriented attitudes.
Essential Functions
Prioritize and complete compliance requests concerning alcoholic beverage products
Research, analyze, and review federal and state regulations to ensure compliance of transactions
Recognize and identify potential issues and propose solutions
Meticulously document and organize information
Follow and improve upon processes or procedures
Obtain and maintain state licenses and permits
Respond to internal and external inquiries in a timely fashion
Communicate with state administrators, customers, and company team members to determine necessary compliance steps
Complete monthly state shipment reports and tax reports
Collaborate with team members on state compliance projects (group and individual)
REQUIREMENTS
Bachelor's Degree
Minimum of 2 years' experience in alcoholic beverage compliance
Able to self-start, prioritize, and take direction
Experience with critical thinking
Demonstrated written and verbal communication skills
Excellent research and analytical capabilities
Extreme attention to detail
Excellent time management abilities
Able to work in a fast-paced team environment and meet deadlines
Versatility, flexibility, and willingness to work with different technologies and a continuously changing atmosphere
Enthusiasm and self-motivation
Interest in contributing bright ideas and growing with our company
Proficient in Apple/MAC computers, Word, Excel
WE OFFER
· Competitive salary, based on your skills
· Health insurance contribution
· Professional development job training
· Opportunity to grow your career in a rapidly growing company
· An entrepreneurial company full of accomplished professionals with diverse backgrounds
· Flexible vacation/time-off program
· Legendary Holiday party
If you want to be part of Elenteny Imports and believe that you can excel at this position, please send us your resume and a genuinely written cover letter addressed to our Compliance Manager, explaining your interest in the position and how it aligns with your professional mission. Additionally, please include your salary requirements and the number "10" (typed or written) at the bottom right corner of your cover letter.
Respond Online: