Wine Industry Classifieds
New companies to directory
Jeff Cohn Cellars
Claymore Wine
KROPHAUS Vineyard
Villa Yustina
Txanton Torre Wine & Olive Oil C
Wine Jobs
Assistant Winemaker / Wine Jobs / ID: 915776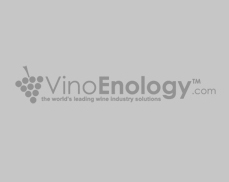 Job title:
Assistant Winemaker
Company name:
Gervasi Vineyard
Job location:
Canton
State / County:
Ohio
Country:
USA
Posted on:
23.Sep.2021
PREMIUM till:
2021-10-23 11:01:42
Job Details:
Gervasi Vineyard's Vision is to become a leading destination winery resort and restaurant group that delivers a world class hospitality experience where people can connect to enhance their lives. We could not make that vision a reality without our passionate employees! We promote a dynamic, fun and exciting work environment, and pride ourselves on opportunities for career development.
We are currently hiring a full-time Assistant Winemaker. In this role, you will be responsible for supporting the operation of all production processes of the Gervasi Winery. You will also interact with and support other areas of the operation such as the vineyard, distillery, tours and media as needed.
Requirements:
Must be 21 years of age or older
Formal enology education is preferred. Degree in related sciences with supporting winery experience will be considered.
A minimum of 5 years of winery experience, including 3 years of leadership experience
Demonstrable critical wine sensory skills
Functional in laboratory practices
A flexible work schedule to meet the demands of production
Pay: Dependent on experience
Benefits:
Health Insurance
Life Insurance
Short Term Disability
Paid Time Off and Holidays
Voluntary benefits: Dental, 401k, Long Term Disability, Supplemental Life Insurance
Discounts on meals and gift shop purchases
GVEX Perx vouchers for friends and family
If you are interested in this position, please submit a current resume
Respond Online: