Wine Industry Classifieds
New companies to directory
Claymore Wine
KROPHAUS Vineyard
Villa Yustina
Txanton Torre Wine & Olive Oil C
Synergy Fine Wines
Wine Jobs
Wine Sales Representative / Wine Jobs / ID: 915762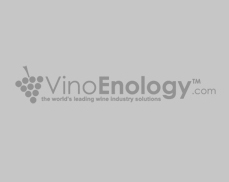 Job title:
Wine Sales Representative
Company name:
Synergy Fine Wines
Job location:
Lincoln
State / County:
NE
Country:
USA
Posted on:
25.Aug.2021
Expire on:
27.Sep.2021
Job Details:
LOVE WINE? We do TOO ! Synergy Fine Wines has an opening for a full time sale representative in Lincoln, Nebraska.
We're looking for passionate, knowledgeable Sales Representatives who possess excellent service and time management skills, are motivated to meet sales goals, establish new accounts, build business in existing accounts, and to increase overall distribution. We offer a competitive salary and commission (to be determined based on experience), medical, dental and 401k, as well as additional incentives.
JOB DUTIES:
• Transition existing accounts and grow business to full potential.
• Open new accounts to build your territory.
• Provide exemplary sales and ongoing customer service for all accounts, in addition to supporting accounts with wine tastings, dinners, events, etc… (This position may require evening and weekend hours as needed to meet the schedules of all clients and to coordinate training events, wine dinners, etc.)
• Professionally plan and execute supplier market visits in your territory
• Attend sales meetings, annual portfolio tastings and other company events.
• Execute an overall sales strategy to meet or exceed revenue and placement goals.
QUALIFICATIONS:
• Working knowledge of wine and the wine industry REQUIRED.
• Minimum 2-3 years in wine sales REQUIRED
• Possess excellent communication and organizational skills; specifically, must be able to stay focused and motivated in maintaining a high level of service to accounts.
• Working knowledge of Word, Excel, and Outlook.
BENEFITS
Here are just a few of the benefits we provide to our Sales Team:
• Opportunities to taste & share some of the worlds GREATEST wines!
• Competitive salary & commission (to be determined based on experience)
• Health and Dental Insurance
• 401k Program with matching bonus
• If you feel you're a great fit, apply below with a cover letter sharing WHY you'd be a great fit for Synergy along with your resume.
Salary is based on experience.
Job Type: Full-time
Pay: $30,000.00 - $75,000.00 per year
Respond Online: