Wine Industry Classifieds
New companies to directory
Jeff Cohn Cellars
Claymore Wine
KROPHAUS Vineyard
Villa Yustina
Txanton Torre Wine & Olive Oil C
Wine Jobs
Warehouse Operations Assistant / Wine Jobs / ID: 915713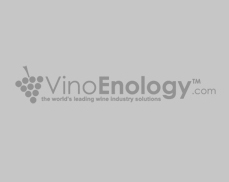 Job title:
Warehouse Operations Assistant
Company name:
Heritage Auctions
Job location:
North Hollywood
State / County:
California
Country:
USA
Posted on:
23.Jun.2021
Expire on:
06.Jul.2021
Job Details:
Do you have logistics and inventory skills? Set your sights on a career at Heritage Auctions, headquartered in Dallas, Texas, with offices in New York, Chicago, Beverly Hills, San Francisco, London, Hong Kong, and other cities. Heritage Auctions is the 3rd largest auction house in the world with 40 different Auction categories including, Coins, Sports, Comics, Historical, Jewelry, Fine & Decorative Art, Wine, and many more. ​
SUMMARY: Assist in daily operations, logistics execution, and all tasks related to warehouse management.
ESSENTIAL DUTIES & RESPONSIBILITIES:
Assist the Warehouse Manager with warehouse organization, issues, and cleanliness
Help assemble wine into lots and assists in inventory and cataloging of fine wines
Coordinate shipping inbound arrangements
Pull, prepare, and package purchased single or consolidated orders for carrier delivery.
Coordinate and participate in pick-up and delivery arrangements
Handle customer services issues and troubleshoots shipping and delivery problems
Operate a forklift in loading and unloading wine deliveries
Assist in photography of wines
May travel to pick up higher value collection
Transport wine between North Hollywood and Beverly Hills locations
Other duties may be assigned.
EDUCATION and/or EXPERIENCE:
Must have a high school diploma
Minimum 2+ years of shipping experience in a warehouse environment
Wine knowledge not necessary; moderate interest in wine is highly recommended.
SKILLS & ABILITIES: Must have basic knowledge of computer skills, have excellent communication skills (both written and verbal), be highly detail-oriented, have a very high level of service and interaction with clients, and history of follow-through.
CERTIFICATIONS, LICENSES, & REGISTRATIONS: Valid Driver License.
PHYSICAL & MENTAL DEMANDS: To perform this job successfully, the individual must repeatedly lift 40 to 70 pounds for approximately 8-10 hours daily. Reasonable accommodations may be made to enable individuals with disabilities to perform the essential functions.
WORK ENVIRONMENT: Individuals must work independently in a fast-paced environment and work extended hours, nights, and weekends due to tight deadlines and/or overnight travel, if necessary.
The following are attributes that we are seeking in all employees at Heritage:
Self-motivation, intelligence, and strong work ethic
Willingness to learn
Ability to follow set standards and take direction
Ability to analyze and propose solutions to problems
Ability to work in a fast-paced, multi-project, and dynamic environment
Absolute drive to complete projects on time and in a detailed manner
Excellent organizational skills: accurate and thorough
Excellent communication skills: both written and verbal
Heritage Auctions welcomes and encourages applications from women, minorities, veterans, mature workers, and persons with disabilities. EOE
Respond Online: