Wine Industry Classifieds
New companies to directory
Jeff Cohn Cellars
Claymore Wine
KROPHAUS Vineyard
Villa Yustina
Txanton Torre Wine & Olive Oil C
Wine Jobs
General Winery Worker / Wine Jobs / ID: 915598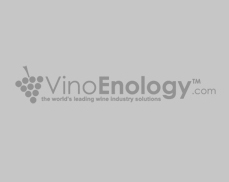 Job title:
General Winery Worker
Company name:
Harvestaff
Job location:
Acampo
State / County:
CA
Country:
USA
Posted on:
31.Mar.2021
Expire on:
07.Apr.2021
Job Details:
This position is located on the Bottling Line, inspecting bottles, casing bottles, hand packing, and/or in the shipping and receiving department labeling, wrapping, working on the production line, pulling and pushing bottles of wine, hand-stacking.
Other duties include but not limited to: digging pumice out of tanks, washing, filling and emptying wine barrels.
Must follow all Personal Protective Equipment requirements.
Must be able to maintain general housekeeping and sanitation of cellar and barrel warehouse.
Contact Details:
Company Name:
Harvestaff
Company Website:
http://harvestaff.com
Contact Person:
Rose Smith
E-mail:
rose.smith@harvestaff.com
Phone:
2812955742
Respond Online: