Wine Industry Classifieds
New companies to directory
DFC Tank Pressure Vessel Manufac
Two Mountain Winery
Bos Meadery
Haven Pointe Winery
Ramiiisol Vineyards
Wine Jobs
winemaker / Wine Jobs / ID: 915159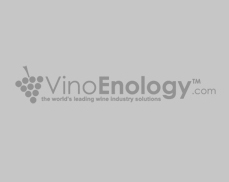 Job title:
winemaker
Company name:
Budureasca SRL
Job location:
Dealu Mare
State / County:
Country:
Romania
Posted on:
04.Nov.2020
Expire on:
11.Nov.2020
Job Details:
Viile Budureasca is a family-owned winery located in Southern Romania's Dealu Mare DOC region. The vineyard covers an area of 275 hectares (680 acres) with an annual production of over 2.5 million liters. And it is one of the largest producers from the Dealu Mare Vineyards and one of the most modern wineries in Romania (https://budureascawines.com/ and https://budureasca.ro/) .
The Viile Budureasca winery is looking for a skilled Winemaker to join our team to help us to continue to deliver award-winning wines. The role is of a Production Winemaker through to a more senior role. We are a small, tight-knit team, so personality and fit is crucial. Reporting directly to the Chief Winemaker, Stephen Donnelly, you will be an integral part of the team seeing our wines through from grape to bottle.
You will be responsible for:
• The Planning daily workflows
• Dispatch and blend management
• Winemakers to ensure production timeframes are met
• Primary blending decisions
• Ensuring maximum productivity, efficiency, accuracy and quality standards every step of the way
• Other duties may include: act as brand representative, participate/organise events,
To be successful in this role you will need to:
• Have a minimum of five years experience as an assistant winemaker or winemaker
• Have proven winemaking experience working in a medium-to-large winery environment
• Have exceptional attention to detail, be highly organized and be a great communicator
• Fluent in the English language would be an advantage
• Be agile with exceptional organisational and time management skills
• Be positive, friendly and a great team player
• Love to work in a fast-paced environment
• Show strong initiative and be self-motivated, working well under pressure
• Enology degree preferred.
Terms of employment:
• Competitive salary based on experience
• Accommodation provided
Please send your CV and covering letter to "Stephen Donnelly"
Chosen candidates will be interviewed by Skype or Zoom
Respond Online: