Wine Industry Classifieds
New companies to directory
Jeff Cohn Cellars
Claymore Wine
KROPHAUS Vineyard
Villa Yustina
Txanton Torre Wine & Olive Oil C
Wine Jobs
Harvest Cellar Intern / Wine Jobs / ID: 915067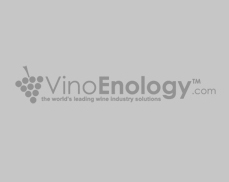 Job title:
Harvest Cellar Intern
Company name:
Levo Wine
Job location:
Paso Robles
State / County:
California
Country:
USA
Posted on:
05.Jun.2020
VIP till:
2020-07-20 16:59:33
Job Details:
We're a small winery focused on sourcing high-quality fruit and crafting expressive, premium wines on the Central Coast of California. We're located in Tin City, in Paso Robles. We work with a variety of different growing regions in Santa Barbara County and westside Paso Robles focusing on Rhone varietals. We run a small, tight-knit crew with a passion for creating unique, quality wines. We're seeking an intern that is eager to learn and work hard with a great attitude and sense of humor. We cook harvest lunches every day so the ideal intern would also be prepared to cook lunch once a week.
The internship will run from early September to early November, depending on harvest needs.
The duties for the role include (but are not limited to):
• Cleaning and sanitizing cellar & winery equipment
• Fruit sampling, pulling juice samples for analysis
• Sorting and processing fruit
• Preparing solutions
• Making additions to juice or wine
• Pump operation
• Daily pumpovers & punchdowns
• Monitoring fermentations
• Draining, digging & pressing tanks
Ideal candidates must also have:
• A positive attitude, attention to detail, strong work ethic & sense of humor
• Previous harvest experience a plus but not required
• Ability to work long hours & weekends if necessary
• Able to lift weights up to 50lbs
• Provide own housing, transportation and be able to legally work in the United States.
• Strong communication and organization skills.
Compensation: DOE
Employment term: early Sept – early Nov (depending)
Respond Online: