Wine Industry Classifieds
New companies to directory
DFC Tank Pressure Vessel Manufac
Two Mountain Winery
Bos Meadery
Haven Pointe Winery
Ramiiisol Vineyards
Wine Jobs
Exciting Wine Sales and Marketing opportunity / Wine Jobs / ID: 915011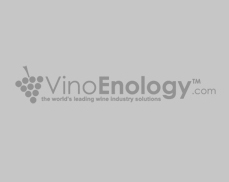 Job title:
Exciting Wine Sales and Marketing opportunity
Company name:
International Drinks Company
Job location:
Abu Dhabi
State / County:
Country:
United Arab Emirates
Posted on:
12.Feb.2020
Expire on:
19.Feb.2020
Job Details:
With a history spanning over six decades, this International Drinks company is the largest distributor of globally renowned alcohol brands in the Gulf region.
We are a company where diverse cultures, brands, skills and tastes from around the world come together to create the perfect blend.
We are seeking to recruit an Account Manager – Wine & Champagne for our business to be based in Abu Dhabi.
About the Role
Reporting to the General Manager – On Trade Abu Dhabi, you will provide sales and marketing support within the Wine and Champagne category to achieve sales targets and maximise brand exposure.
Key responsibilities include:
• Growing sales revenue, market share and profits in the On Trade Channel.
• Building brand equity through trade marketing activities
• Organising and hosting wine tastings and wine events
• Providing Market and Sales analysis for the category.
What are we looking for?
Our people are the foundation of our organisational success. We look for people who want to make a positive difference, who take ownership for what they do, who never give up and who thrive working in a multicultural and diverse environment.
This role is a key contributor to organisational long term success and is exciting, challenging and stretching.
Candidates for this role should have a passion for Wine and should ideally possess a business qualification in marketing with at least five years of substantial sales and marketing experience in the drinks industry. Completion of the WSET Advanced or an equivalent course is an essential.
The candidate will be required to have excellent analytical and communication skills, be creative and should possess a high degree of personal drive and energy
This is a unique opportunity for you to live in the UAE, one of the world's fastest growing countries, and enjoy an amazing quality of life, while pursuing your passion for Wine & Champagne and interacting with globally renowned wine makers. Your customers will include F&B Directors and Wine Sommeliers of some of the world's leading hotels.
Salary and Benefits
Depending on the profile and experience, attractive tax free salary with an annual performance bonus. Benefits include private medical insurance and annual home travel allowance
Respond Online: