Wine Industry Classifieds
New companies to directory
DFC Tank Pressure Vessel Manufac
Two Mountain Winery
Bos Meadery
Haven Pointe Winery
Ramiiisol Vineyards
Wine Jobs
PR & Marketing Manager / Wine Jobs / ID: 914952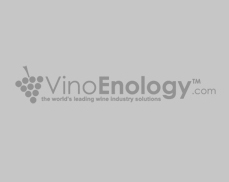 Job title:
PR & Marketing Manager
Company name:
Ramiiisol Vineyards
Job location:
Free Union
State / County:
VA
Country:
USA
Posted on:
27.Nov.2019
Expire on:
04.Dec.2019
Job Details:
Ramiiisol Vineyards, Virginia's leading producer of Natural Fine Wines is seeking an energetic, intelligent and detailed wine-loving person with a genuine talent for External Relations and Marketing.
The successful candidate will take full ownership of marketing, public relations, customer liaison and administration. Our candidate will represent our brand and image and be responsible for our Wine Experience as well as building and managing our Bonds of Friendship Wine Club.
We are a small, hands-on team of exceptionally dedicated and talented individuals committed to the fulfilment of Thomas Jefferson's dream to produce world class natural authentic Virginia wines. Our chosen candidate must be willing to participate in all phases of our wine growing ebbs and flows of daily life as nature requires and become an integral positive force within our group. Our candidate must accept work schedule flexibility and be prepared to work weekends. Overseas travel will be required.
There will be plenty of scope for this role to develop and grow in responsibility for the right candidate and we are committed to nurturing this success.
The ideal candidate will have the following skills and experience
• An undergraduate degree coupled with relevant professional qualifications.
• A minimum of three years experience in sales/marketing or public relations.
• Good working knowledge of wine and winegrowing.
• Strong organisational skills with excellent attention to detail.
• Imaginative, flexible and highly motivated as well as keen to develop new skills and expertise.
• A high level of competence in Microsoft Office and other complimentary software.
• An ability to build relationships with a diverse group of people and communicate about wine with confidence.
• Proficiency in a foreign language would be beneficial (ideally Spanish or Italian)
Accommodation can be provided and we would welcome applicants to consider this in order to reduce their commute!
Applications should be sent in writing with a resume and covering letter to:
Elizabeth Berger
elizabeth.berger@ramiiisolvineyards.com
Respond Online: