Wine Industry Classifieds
New companies to directory
Algomah Meadery
Appalachian State University
Cru Systems
Cru Systems
La Vida Buena
Wine Jobs
wine specialist / Wine Jobs / ID: 914537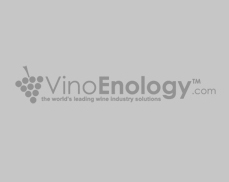 Job title:
wine specialist
Company name:
UMG Group
Job location:
Amman
State / County:
Country:
Jordan
Posted on:
05.Jun.2018
Expire on:
12.Jun.2018
Job Details:
Union Marketing Group is one of Jordan's largest distribution companies and is growing at a fast pace. UMG, based in Amman, Jordan was established in 1993 for the exclusive purpose of importing, marketing and distributing first class premium international brands.
Key responsibilities include :  
- Create a relevant Trade media, PR & digital / social media plan.
- Make expert wine and spirits recommendations based on guest's preference and their event.
- Effectively market our wine and spirits using displays, signage, product tags and social media.
- Remain familiar with industry trends and provide guidance and wine knowledge to teammates.
- Support all sales activities
- Execute trade marketing initiatives, promotional calendars.
- Organising and hosting wine tastings and wine events 
Qualifications:
- 3 years working in the Retail and/or Wine industry
- English / French or Italian
Respond Online: