Wine Industry Classifieds
New companies to directory
Algomah Meadery
Appalachian State University
Cru Systems
Cru Systems
La Vida Buena
Wine Jobs
Sales manager / Wine Jobs / ID: 914531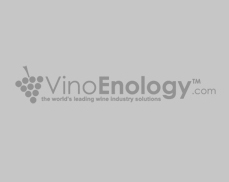 Job title:
Sales manager
Company name:
Cerester S.R.L.
Job location:
New York
State / County:
New York
Country:
Italy
Posted on:
18.May.2018
Expire on:
25.May.2018
Job Details:
An Italian winery Cerester SRL is looking for a sales manager to develop and promote the sales of our wines in the state of New york. The candidate has to have responsible and highly motivated individual that is knowledgeable and passionate about wines and wine selling(promoting) .
A candidate with previous experience is preferred.
The area to work on is The State of New York.
Roles and responsibilities:
Þ Creating an effective strategy together which be followed in the future to achieve our goal
Þ You have to dedicate your self to studying of our wines and creating of recognizable in the future brand
Þ A weekly report without a supervision.
Þ Periodically contact the distributors and importers.
Þ Innovative, positive team player
Þ Once a week a Skype briefing
Qualifications:
Þ Knowledge of wine
Þ The candidate has to live in The state of New York
Þ Outstanding communication skills.
Þ The desire to achieve goals
Þ Commitment to excellence and high standards
Þ Capability of time management.
Þ Always look for a new ways to improve the result
Þ Analyzing skills of the sales and of the client's preferences
Þ Strong organizational and problem solving skills; sets priorities
CV is required.
Respond Online: