New companies to directory
Hampshire Label
Sweet Briar Properties
The Winery
CanSource
Straight North
Wine Jobs
General Manager / Wine Jobs / ID: 914392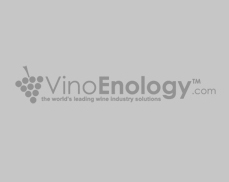 Job title:
General Manager
Company name:
HERTI US INC
Job location:
Rancho Cordova
State / County:
California
Country:
USA
Posted on:
17.Dec.2017
Expire on:
24.Dec.2017
Job Details:
General Manager Position
Herti AD, a leading European manufacturer of aluminum, plastic and composite screw caps, is looking for a positive,
organized and responsible person to serve as General Manager for its newly opened US distribution branch Sacramento / Napa / Sonoma, California.
1. General requirements:
‐ bachelor degree in business or related experience;
‐ knowledge of second language is a plus;
‐ experience and proven success in the management of sales and distribution;
‐ active driver, ready to be on the road 2‐3 times a week if necessary.
2. Specific professional knowledge and skills:
‐ experience in the field of foreign trade and international business relations;
‐ business correspondence and trade negotiation skills;
‐ professional experience in the field of marketing and/or sales.
‐ proficient in Microsoft Office.
4. Personal qualities and skills:
‐ good communication and teamwork skills;
‐ ability to analyze and make decisions;
‐ critical thinking, flexibility and initiative;
‐ stress resistance and working in a dynamic environment.
5. Key features and responsibilities:
‐ market analysis and sales forecasting;
‐ maintaining high growth and profitability of sales
‐ expanding customer base with highest level of customer service
‐ accepting orders, submitting them to the production, scheduling deliveries, travel and visits of customers;
‐ managing the process of executing queries between the design and production teams and the customers;
‐ supporting the activity of sales representatives;
‐ managing and controlling the import process;
‐ overseeing and management of bookkeeping and accounting services, managing accounts receivables;
6. Only the candidates with approved documents will be contacted for an interview.
7. The data you are providing is personal and fall under special protection. Herti AD is obliged to protect is and not
distribute it in any form whatsoever.
If you are interested in the position, please send your resume no later than January 15th 2018 to office@hertius.com
Contact Details:
Company Name:
HERTI US INC
Company Website:
http://www.hertius.com
Contact Person:
Nick Iliev
E-mail:
office@hertius.com
Phone:
19165620515
Fax:
12404654796
Respond Online:
Wine Industry Classifieds