Wine Industry Classifieds
New companies to directory
Vines of Sonoma Wine Tours
Inovaweld
Sign of the Vines
Vinolive Wineschool
Harvestaff
Synopsis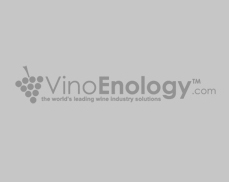 Vintage: 2010
Varietal: Cabernet Sauvignon
Country: Chile
Appellation: Central Valley
Produced By: Synopsis Winery
Cases Produced: 20 cs.
Alcohol Content: 0.99 %v/v
Rating:





Description:
Although Synopsis Winery also produces wine from merlot, shiraz, carmenere, malbec, chardonnay and sauvignon blanc, only the Synopsis Cabernet Sauvignon 2010 is available for international circulation at this time. To be released this holiday season, this bottle of wine will surely add another shiny star to Chile's already stellar wine making heritage. The wine has been aged for at least 16 months. It is delicious with tremendous depth, character and considerable complexity. Since only 200,000 bottles will be available worldwide, this premier vintage will be quite coveted and a great addition to any wine collection.

3 Review(s):
Amanda Saraste
, Jan 20, 2014
Some friends brought several bottles of Synopsis to our home in Camel Back for a dinner party. I truly enjoyed to Sauvignon Blanc, probably the best I have ever tasted. Well balance, aromatic and quite complex. We also had the Malbec and carmenere which was everyone's favorite. We tried to buy the wine but it is no where to be found. Anyone who knows where this wine is available please ket us know.
Terrance Treil
, Aug 30, 2012
I had the Synopsis Cab with a number of friends at a restaurant in Austin, Texas. Everyone thought the wine was exceptional for its price of only $60/bottle. It is on the order of Caymus Special Select or Opus One. A must try wine and a surprise from Chile!
Ronald lassetter
, Aug 30, 2012
I had this wine while at dinner with some friends in houston and I was pleasantly surprised at the fullness and complexity. It was jammy, smoky and very smooth with a long finish. It compares to a Silver Oak Napa Cabernet or a Far Niente. Definitely worth a try since it is not nearly as expensive but just as good.
Rating a wine is not for experts alone. This skill can be developed by anyone with enough practice and exposure and it starts with understanding the elements in winemaking, tasting and rating. There are basically 4 areas where wines are rated. These are appearance, aroma, taste and after taste.