Wine Industry Classifieds
New companies to directory
Wine Jobs UK
DCS Farms LLC
ENOPROEKT LTD
Liquor Stars
Stone Hill Wine Co Inc
Kukeri Wines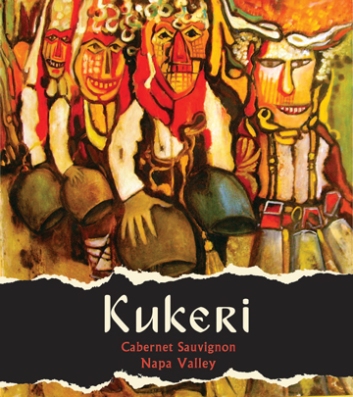 Vintage: 2010
Varietal: Cabernet Sauvignon
Country: USA
Appellation: Mt.Veeder, Napa Valley
Produced By: Kukeri Wines
Cases Produced: 50 cs.
Alcohol Content: 14.50 %v/v
Rating:





Description:
Our signature 2010 Mt. Veeder Cabernet Sauvignon comes from a vineyard with high elevation, with a steep slopes and sedimentary clay and volcanic soils that restrict the root growth, which is producing grapes with small berries and intense fruit flavors. This Napa Cabernet has aged in French oak barrels for 36 months, from which 50% is a new oak. True to the Mount Veeder appellation, this wine possesses dark blueberry, cassis and blackberry concentrated fruit flavors and bold well integrated tannins. A hint of the mountain forest, cedar and rich French oak also combine these aromatics and flavors to create this massively rich full -bodied Cabernet Sauvignon. This cult Napa Valley Cabernet Sauvignon should evolve over the next 20 years.
Wine Notes:
Very dark ruby color. Aromatically integrated, with reserved cedar, tobacco and chocolate aromas with no jamminess, sure to improve for decades but drinkable now. Much more refined than standard issue Napa Cab, and blissfully restrained in its alcohol and oak. It substantial tannin is wonderfully dense, fine and plush, and its origin in volcanic soils explains its finishing long and energetic with a rich kiss of cassis.
Tasting Notes:
Wine Awards:
Producer Info:
Kukeri Wines
Producer URL:
kukeriwines.com

1 Review(s):
Mich
, Jan 23, 2014
I have a chance to taste this cab. Very intense and big wine loaded cassis and blackberry fruit with well balanced tannin profile.
Great story about the brand as well....
Highly recommended!
Rating a wine is not for experts alone. This skill can be developed by anyone with enough practice and exposure and it starts with understanding the elements in winemaking, tasting and rating. There are basically 4 areas where wines are rated. These are appearance, aroma, taste and after taste.