Wine Industry Classifieds
New companies to directory
Wine Jobs UK
DCS Farms LLC
ENOPROEKT LTD
Liquor Stars
Stone Hill Wine Co Inc
WineryAds.com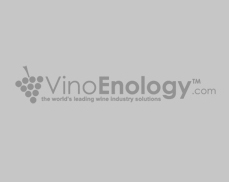 Address:
1446 Industrial Ave. Sebastool, CA, 95472
Country:
USA
Phone:
enter phone
Fax:
enter fax
Website:
www.wineryads.com
E-mail:
info@wineryads.com
Contact Person:
Petar Kirilov
About us
please, enter short description text
WineryAds.com is a website that offers unique Winemaking Calculators, Industry Directory, Videos, Wine News, and B2B Marketplace where wine professional can promote and market their companies, properties, products, wine jobs and services. WineryAds.com is here to keep you inform what's happening in the wine industry, from new brands being developed, to who's being bought and sold, we understand the unique needs and demands of this dynamic industry. WineryAds.com is becoming the industry's largest wine network and our goal is to connect the wine professionals to make them more productive and successful.
Products & Services
Services
News
Videos
Testimonials
Testimonials
Respond Online:
Complete the form below to contact us.