Wine Industry Classifieds
New companies to directory
DFC Tank Pressure Vessel Manufac
Two Mountain Winery
Bos Meadery
Haven Pointe Winery
Ramiiisol Vineyards
Barrels & Equipment
Bottling line for sale / Barrels & Equipment / ID: 914854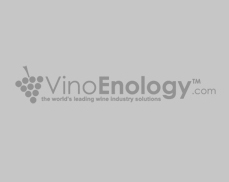 Posting title:
Bottling line for sale
Product Type:
Bottling Equipment
Condition:
Used
City / Location:
Tampa
State / County:
FL
Country:
USA
Quantity:
Price:
$0.00
Posting Type:
For Sale
Posted on:
03.Jul.2019
Expire on:
10.Jul.2019
Product Details:
Bottling Line for sale-
CFT "Master Tronic RS 12/12/3" (built in 2013)
-12 rinsing heads, 12 filling heads, 3 capping heads. Built on a 24/24/6 frame so is expandable to double fill speed.
-Change over parts for 12 oz and 750ml bottles.
-Low 02 pickup. Main turret just rebuilt by CFT. Lots of spare parts. Machine runs great.
CFT "Progress" Cold Glue Labeler
-Change parts for 12 oz and 750 ml bottles.
Ska Fabrication "Snodgrass Glass Depaletizer"
-Set up for half pallets for ease of use. Can run all bottle size with minimal change over time.
-10' accumulation table from Depal to Filler infeed conveyor. Holds 2 full layers of 12oz. glass.
Combi Box Erector
-Nordson hot melt applicator, easy change over for box size.
Litchfield Machinery 6 pack erector
-Does 4 and 6 packs. Custom stand to connect to box erector for easy of packing.
3M Taping machine with box counter
Assorted conveyor to connect all machines
Price $250,000
Pictures and video available. Located in Florida.
Contact Casey at coppertailbrewing.com
Respond Online: