Wine Industry Classifieds
New companies to directory
Haven Pointe Winery
Ramiiisol Vineyards
The Wine Foundry
Douro Trip lda
Newtopia Cyder
Barrels & Equipment
Puncheons and OXO Racks / Barrels & Equipment / ID: 914834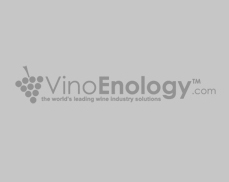 Posting title:
Puncheons and OXO Racks
Product Type:
French oak barrels
Condition:
Used
City / Location:
St. Helena
State / County:
CALIFORNIA
Country:
USA
Quantity:
Price:
$0.00
Posting Type:
For Sale
Posted on:
29.May.2019
Expire on:
05.Jun.2019
Product Details:
Red Barrels
40 - Neutral Barrels (2010-2012) - 35$
Many of these barrels have fermentation doors for barrel ferments
Puncheon Barrels with Fermentation Door
4 - 400L Puncheon barrels (2011-2014) - 400$
30 Stainless Steel OXO racks for barrel fermentations in nearly perfect condition, used once. Can hold 400L barrels as well as smaller barrels.
Please let me know if you are interested, I can send pictures. Prices are negotiable.
Contact Details:
Company Name:
Contact Person:
Maura Johnson
E-mail:
Maura@Danaestates.com
Phone:
Respond Online: