Wine Industry Classifieds
New companies to directory
Callan Cellars
BI Fine Wine Merchant
Lauzere Vineyard Services
Global Wine Export
Bridgeview vineyards, Inc.
Barrels & Equipment
Wanted - Small Winery Equipment / Barrels & Equipment / ID: 914468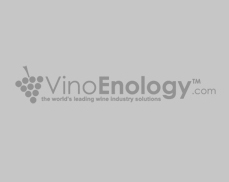 Posting title:
Wanted - Small Winery Equipment
Product Type:
Cellar Equipment
Condition:
Used
City / Location:
State / County:
Country:
USA
Quantity:
Price:
$0.00
Posting Type:
Wanted
Posted on:
16.Feb.2018
Expire on:
23.Feb.2018
Product Details:
Did you start out with a tiny operation and outgrow it? You could use that space occupied by your moth-balled little destemmer, press, and tanks for another big tank or a couple of pallets of bottles, right? Maybe you've just had your fun and are ready to try something else. I am building a mini-winery (think 100-300 cases) that I need to fill with mini-equipment. I'm interested in everything from the crush-pad to the bottle, including lab gadgets. Thanks for helping me get started in this crazy hobby gone wildly out of control!
Respond Online: