Wine Industry Classifieds
New companies to directory
Wine Jobs UK
DCS Farms LLC
ENOPROEKT LTD
Liquor Stars
Stone Hill Wine Co Inc
Wine Jobs
Harvest Intern - Lab / Wine Jobs / ID: 915847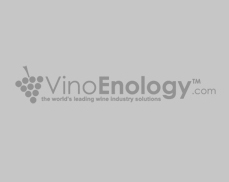 Job title:
Harvest Intern - Lab
Company name:
A to Z Wineworks
Job location:
30835 N Highway 99W
State / County:
Newberg, OR
Country:
USA
Posted on:
11.Apr.2022
Expire on:
18.Apr.2022
Job Details:
A to Z Wineworks, located at their REX HILL property in Oregon's Willamette Valley, seeks lab interns for the 2022 vintage. Our harvest internships typically run from mid-August through early November, depending on the season.
The harvest experience is intense and provides a diverse workload as interns work with fruit arriving from all around the state. You'll work hard, learn a ton, and build great experience and memories. Check out our Harvest Intern Video at https://vimeo.com/manage/videos/691860158 to see and learn more about harvest at A to Z.
Pay starts at $18 per hour, and increases dependent on prior experience. Benefits include a daily harvest meal, wine education, safe shared events, camaraderie and sharing in a great company culture.
Please note: We are currently seeking U.S. based applicants due to housing limitations.
Interested in learning more? Reach out to jobs@atozwineworks.com.
Contact Details:
Company Name:
A to Z Wineworks
Company Website:
http://https://www.atozwineworks.com/St
Contact Person:
Abby Coffman
E-mail:
jobs@atozwineworks.com
Phone:
5039262890
Respond Online: