Wine Industry Classifieds
New companies to directory
Wine Jobs UK
DCS Farms LLC
ENOPROEKT LTD
Liquor Stars
Stone Hill Wine Co Inc
Wine Jobs
CUSTOMER SERVICE DATA SPECIALIST / Wine Jobs / ID: 915810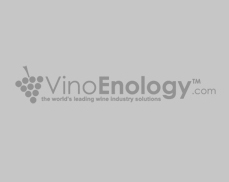 Job title:
CUSTOMER SERVICE DATA SPECIALIST
Company name:
Elenteny Imports
Job location:
NEW YORK
State / County:
NY
Country:
USA
Posted on:
03.Feb.2022
VIP till:
2022-03-20 08:37:53
Job Details:
You know that feeling when you're a part of something important? That sense of pride that what you do everyday matters because you see it and hear it from your teammates, managers and customers? We love that feeling.
WHO WE ARE
Elenteny Imports ("EI") is not your traditional alcoholic beverage importer and distributor. After spending years in the industry, our two founders combined their knowledge and experiences, creating (i) a company that offers the services they believed the industry needed and (ii) a vision of wanting to make a positive difference for small businesses. And you know what? That company and vision boomed.
EI is a multifaceted, services business for wine, spirits, and beer importation and distribution. What does that actually mean? It means that we work with companies who discover awesome alcoholic beverage products (both foreign and domestic) and want those beverages to be available throughout the United States. We provide logistics, compliance, and accounting back office support for those endeavors, and we deliver top-notch customer service at every step of the way.
As a company, we hold ourselves out as a dynamic, experienced service provider dedicated to delivering innovative logistics solutions while pursuing the highest degree of integrity and transparency for our clients and for each other. We expect each EI member to do the same.
The Customer Service Data Specialist is an entry-level position. You will be an essential part of the Distribution Department as the first point of contact in processing orders and data for our partners. You will have the opportunity to work hand in hand with our Compliance and Logistics departments to ensure all orders are completed in a timely fashion.
JOB DESCRIPTION
Process all order submissions from our direct and national customers
Ensure accuracy and attention to detail of data entered for orders
Strictly adhere to compliance standards on a per order basis
Skilled in communicating with customers at different levels
Team Player
REQUIREMENTS
Bachelor's Degree or related industry experience
Ability to work with large amounts of data entry against deadlines
Motivated to learn & hardworking
Strong attention to detail
Responsible and able to hold themselves accountable
Ability to work in a fast paced, team environment
Skilled in working independently and as a member of our team
Good time management and ability to meet deadlines
Must be proficient in Apple/MAC computers and Microsoft Office
WE OFFER
Competitive salary – quantified by skill set
Health insurance contribution
On the job training
Flexible vacation/time-off program
Holiday party that is legend!
YOUR OFFER
If you want to be part of EI and believe that you can excel at this position, please send us your resume and a genuinely written cover letter explaining your interest in the position and how it aligns with your professional mission. Additionally, please include your salary requirements.
Respond Online: