Wine Industry Classifieds
New companies to directory
Jeff Cohn Cellars
Claymore Wine
KROPHAUS Vineyard
Villa Yustina
Txanton Torre Wine & Olive Oil C
Wine Jobs
Sparkling winemaker / Wine Jobs / ID: 915614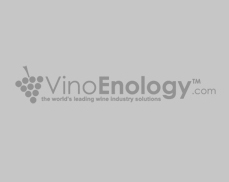 Job title:
Sparkling winemaker
Company name:
Rathfinny Wine Estate
Job location:
Alfriston
State / County:
1
Country:
United Kingdom
Posted on:
16.Apr.2021
Expire on:
22.May.2021
Job Details:
Rathfinny Wine Estate is looking to recruit an experienced Winemaker at a time of growth within the organisation. The successful candidate will have a proven track record in sparkling winemaking and will have managed both plant and personnel, together with the experience and ability to work with – and lead – a small winemaking team.
The Winemaker will be responsible for all wines and winemaking, ensuring the highest levels of quality is achieved, as well as the smooth running of the Estate's winemaking process. The ideal candidate will have a proven winemaking ability, management experience within a winemaking facility, knowledge of HACCP and quality systems, together with the ability to work as part of a wider management structure.
Rathfinny prides itself on having an exceptional workforce across every area of the business, where there is a shared goal of producing world-class wine and experiences. The successful candidate will be expected to actively support all Rathfinny staff in this goal.
Rathfinny is committed to the values of B Corp where business balances purpose and profit. We are legally required to consider the impact of decisions on our workers, customers, suppliers, community and the environment. As an employee you will be asked to contribute to this process and have a positive social and environmental impact.
Details about the role and key qualifications are outlined in the job description and position requirements are available on Rathfinny Estate website
Submit your current curriculum vitae and covering letter addressing the position requirements to info@rathfinnyestate.com by the closing date.
Please ensure you outline your Right to Work in the UK.
Respond Online: