Wine Industry Classifieds
New companies to directory
Algomah Meadery
Appalachian State University
Cru Systems
Cru Systems
La Vida Buena
Wine Jobs
Sales Representative / Wine Jobs / ID: 914553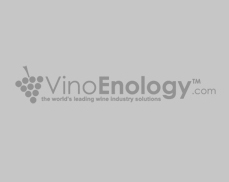 Job title:
Sales Representative
Company name:
BMC Fine Spirits
Job location:
Miami
State / County:
Florida
Country:
USA
Posted on:
03.Jul.2018
Expire on:
10.Jul.2018
Job Details:
BMC Fine Spirits is an established FL based wine importer & distributor in partnership with a family owned French wine producer, are currently seeking for two qualified, self-motivated and experienced sales representatives for a full time position. The goal is to build and expand our presence in areas of Miami,Miami Beach and fort lauderdale by maintaining existing accounts and opening new ones, selling our line of quality small-estate wines and spirits to restaurants and shops.
RESPONSIBILITIES & QUALIFICATIONS:
•Self-motivated, independent thinker with a high standard of success
•Must be a results oriented professional with excellent verbal/written communication skills; uses diplomacy and discretion. Strong customer service orientation. Ability to multi-task, work independently and/or within a team, pay attention to detail, and meet deadlines.
•Attain standards of performance goals by achieving the distribution, volume and activity goals of supplier brands as set by management.
• Organize and conduct wine tastings, dinners and events for trade and consumers
•Ability to prioritize your time and approach individual accounts with an appropriate wine selection.
•Strong analytical approach to sales strategy and execution
•Minimum 1-year experience in the wine industry
•Medium to advanced knowledge of wine and the industry
•Open new accounts and continually service, manage, and grow those accounts.
•Must visit at least 50+ accounts per week
•Familiarity with assigned territory is a plus.
•Must have a valid driver's license and be able to operate a motor vehicle.
•The position requires the use of a personal vehicle.
•Must be 21 or older
If this proposal interests you, please email your resume and cover letter to Janona Kudratova vinsadel@gmail.com
Respond Online: