Wine Industry Classifieds
New companies to directory
NG GOURMET
Barta Winery
Doce Robles Winery & Vineyard
White Dog Vineyard
Weber Creek Vineyards
Wine Jobs
Tasting Room Associate / Wine Jobs / ID: 914321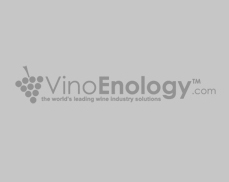 Job title:
Tasting Room Associate
Company name:
Vino Salida Wine Cellars
Job location:
Poncha Springs
State / County:
Colorado
Country:
USA
Posted on:
17.Oct.2017
Expire on:
24.Oct.2017
Job Details:
Vino Salida Wine Cellars is a family owned and operated winery in Poncha Springs, Colorado. Our company and staff are collectively dedicated to making and selling high quality, artisanal wines. We are seeking an exceptional candidate to join our team in the role of Tasting Room Associate.
Our Tasting Room Associate is a key brand ambassador for our winery. We seek a candidate who is able to convey the importance and uniqueness of our winery and Colorado Wine. Well spoken, polished, hard-working, and team-oriented individuals will be given priority. We seek an individual who is passionate about wine and demonstrates warmth and grace with all visitors, staff, and co-workers. This position will also be responsible for our outreach program, with responsibility for developing, maintaining and growing our relationships with local hotels and other business partners.
Performance Measures
• Achievement of retail goals, including sales, wine club sign-ups and data collection.
• Accuracy of inventory management and other operational duties.
• Conversion of guests to wine club members.
• Development and growth of business from outreach partnerships.
Position Responsibilities
• Assist with planning, execution, and achievement of sales forecasts through tasting room activities and events open to club members and the public.
• Maintain existing and develop new outreach partnerships in order to grow tasting room traffic.
• Undertake various hospitality duties such as VIP hosting, assisting with club and private events, and conducting off- sight pouring events.
• Manage tasting room floor operations which include but are not limited to maintaining housekeeping standards, conducting daily opening and closing procedures including cash handling, maintaining accurate management of the Square POS.
• Generate and execute ideas to build tasting room traffic. Track and measure success of programs and campaigns.
• Represent the brand in the market for wine festivals, off-site tastings or winemaker dinners.
Professional Qualifications
• 3+ years of retail, hospitality or customer service experience. At least 1 year of winery tasting room or wine retail experience is highly desirable.
• Proficiency in Microsoft Word and Excel. Square POS proficiency.
Part or Full-Time available; Pay is competitive hourly DOE
Email resume w/ references to Sales & Marketing Director, Jessica Shook jessica@vinosalida.com
Contact Details:
Company Name:
Vino Salida Wine Cellars
Company Website:
http://vinosalida.com
Contact Person:
Jessica Shook
E-mail:
jessica@vinosalida.com
Phone:
719-539-6299
Respond Online: