Wine Industry Classifieds
New companies to directory
Escuela de Vino Artesanal
ItalfoodUK Ltd
VinSadel
M&S Winiarna
Powicana Farm
Wine Jobs
Regional Sales Manager / Wine Jobs / ID: 914209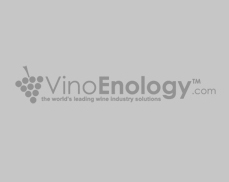 Job title:
Regional Sales Manager
Company name:
Biome Makers
Job location:
Napa
State / County:
CA
Country:
USA
Posted on:
28.Jul.2017
Expire on:
04.Aug.2017
Job Details:
Biome Makers is currently seeking a passionate and experienced Regional Sales Manager to join our team, take the project to the next level and add value to our growth activities by identifying new commercial opportunities and managing marketing efforts. The goal is to promote and expand the company's commercial activity that will generate revenues and lead to sustainable growth.
The Ideal Candidate will possess the following:
- Appropriate winemaking/business qualifications and extensive experience within the wine industry.
- Proven experience as commercial director or other relevant role.
- Proven experience in sales and/or marketing and managing relationships with key clients.
- Flexible & ability to adapt to changing conditions.
- Detail focussed.
- Excellent organizational and negtiation skills.
- Continuous improvement attitude.
- Relationship building.
- Outstanding communication and interpersonal abilities.
Responsibilities will include:
- Develop and implement commercial strategies according to company goals and objectives aiming to accelerate growth.
- Conduct market research and analysis to create detailed business plans on commercial opportunities (expansion, business development etc.).
- Understand the requirements of existing customers to ensure their needs are being met.
- Act to acquire new customers and manage client relationships (new and existing).
- Collaborate with diverse teams (marketing, sales, customer service, etc.).
- Build and maintain profitable partnerships with key stakeholders.
- Monitor performance of commercial activities using key metrics and prepare reports for marketing management.
To be successful in this role you will ideally be looking to make your mark in the wine industry through moving up to the next level of commercial management within a biotech corporate structure.
Respond Online: