Wine Industry Classifieds
New companies to directory
Escuela de Vino Artesanal
ItalfoodUK Ltd
VinSadel
M&S Winiarna
Powicana Farm
Real Estate
Private Lake Property with Agriculture Area for Vines / Real Estate / ID: 914225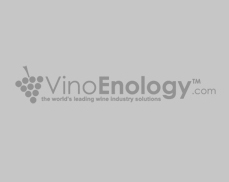 Property title:
Private Lake Property with Agriculture Area for Vines
Property Type:
Land
Appellation:
Sunset Lake Property in SE Michigan
City / Location:
Tecumseh
State / County:
MI
Country:
USA
Lot Size:
178
Price:
$1,600,000.00
Posting Type:
For Sale
Posted on:
09.Aug.2017
VIP till:
2017-09-23 08:25:59
Property Details:
Private Sunset Lake retreat! Partially wooded, 178-acre retreat with beautiful views and potential for vineyard! The 18-acre lake nestled within the property is stocked for fishing, and perfect for kayaking, boating, and water skiing. The wooded section of the property contains abundant wildlife, hiking trails, a variety of hardwoods, hiking trails, and the meandering River Raisin. The possibilities are endless for your own private lake retreat, vineyard, hunter's paradise, or other pursuits. The property is in SE Michigan, just north of the beautiful, small town of Tecumseh – home to downtown shopping and restaurants, local wineries, a weekend farmer's market and a microbrewery. Enjoy easy access to airports, Michigan International Speedway, cultural events, B1G sports and shopping with a short drive to Ann Arbor, Detroit, or Toledo. Contact Tim Goligoski at tgoligoski@kuhlman-corp.com or call 419-897-6000.
Contact Details:
Company Name:
Kuhlman Corporation
Company Website:
http://www.myprivatelake.com/
Contact Person:
Tim Goligoski
E-mail:
tgoligoski@kuhlman-corp.com
Phone:
419-897-6000
Respond Online: