New companies to directory
Northrop Grumman Enology Club
REMAX Advantage
NDL Keg
Pecan Creek Winery
Regalia Wines
Real Estate
Established Hands-On Winemaking Center / Real Estate / ID: 914026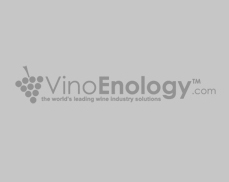 Property title:
Established Hands-On Winemaking Center
Property Type:
Other
Appellation:
Outer Coastal Plain
City / Location:
Central New Jersey
State / County:
New Jersey
Country:
USA
Lot Size:
0
Price:
$14,000.00
Posting Type:
For Sale
Posted on:
28.Feb.2017
Expire on:
07.Mar.2017
Property Details:
A FANTASTIC TURNKEY OPPORTUNITY FOR A WINE LOVER/WINEMAKER!
Offered is a premier New Jersey hand's-on wine making center where clients make their own wine! Established in 2013 the primary focus is on individual and group winemaking, private parties, and corporate events. In addition, winemaking supplies such as grapes, juices, winemaking equipment and services are an additional income source.
We provide everything for participants to make wine: Finest ingredients, Professional state-of-the-art winery equipment; A winery-like facility; Knowledge-based, courteous winemaking guidance. Operations fully functional and in place for a new owner to begin operations for spring 2017 Chilean Winemaking. Business poised for growth and expansion. Business is relocatable and/or can be incorporated into an existing/expanding winery for new revenue stream and market exposure.
The business is located in Central New Jersey and is convenient to NYC/Staten Island, Northern and Central NJ and poised for growth. THE BUSINESS IS RELOCATABLE TO ANYWHERE IN US. NJ-ABC Winemaking Educational Facility license in place/transferable. License allows for Beer Brewing, Mead, and Winemaking: Expansion into other areas plausible.
Business includes everything needed to start day-one and begin a journey into an exciting and growth oriented business.
Perfect timing for Chilean winemaking which begins in May.
This is the next best thing to owning a winery of your own!
Respond Online:
Wine Industry Classifieds