Wine Industry Classifieds
New companies to directory
Wine Jobs UK
DCS Farms LLC
ENOPROEKT LTD
Liquor Stars
Stone Hill Wine Co Inc
Grapes and Bulk Wine
Bulk Wine/Private Label/Custom Crush / Grapes & Bulk Wine / ID: 915985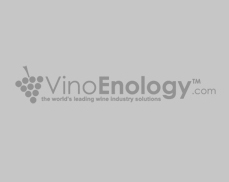 Posting title:
Bulk Wine/Private Label/Custom Crush
Product Type:
Wine
Verietal:
All
Vintage:
NV
Appellation:
City / Location:
State / County:
Ohio
Country:
USA
Quantity:
Price:
$0.00
Posting Type:
For Sale
Posted on:
09.Feb.2023
Expire on:
16.Feb.2023
Product Details:
Bulk Wine, Private Label, Custom Crush!! Concord, Niagara, Fruit Wine, Dry Barrel Aged Wines, and more!
L'uva Bella Winery is the largest wine and wine juice importer and producer in Ohio.
We work with wineries across the mid-west offering bulk wine, bulk juice, private label, and custom crush services to small to mid-sized producers.
Our grapes are sourced directly from top vineyards across the US, enabling us to generate a diverse portfolio, from sweet fruit wines, to dry, reserve California wines.
Contact us today!
Samples available upon request*
Contact Details:
Company Name:
L\'uva Bella Winery
Company Website:
http://https://luvabella.com/
Contact Person:
Garrett Lattanzio
E-mail:
garrettl@luvabella.com
Phone:
3305077680
Respond Online: