Wine Industry Classifieds
New companies to directory
Callan Cellars
BI Fine Wine Merchant
Lauzere Vineyard Services
Global Wine Export
Bridgeview vineyards, Inc.
Grapes and Bulk Wine
Small Lots of 2018 wine grapes / Grapes & Bulk Wine / ID: 914585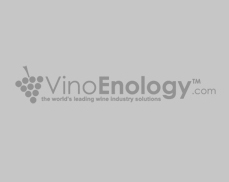 Posting title:
Small Lots of 2018 wine grapes
Product Type:
Grapes
Verietal:
Petite Syrah
Vintage:
2018
Appellation:
Sierra Foothills
City / Location:
Camino
State / County:
CALIFORNIA
Country:
USA
Quantity:
1000
Price:
$60.00
Posting Type:
For Sale
Posted on:
28.Jul.2018
Expire on:
04.Aug.2018
Product Details:
Petite Sirah and Primitivo grapes in small lots of 1000 pounds or less. Price is $60 per hundred pounds. That is equivalent to $1200/ton. Elevation at 2500 foot with cool evenings. Grapes are on 17 years old vines. Excellent condition, no pesticides, only sulfur for powdery mildew control, and lady bugs for insect control. We can also provide crushing at $5.00 per 100 pounds. We pick or you help pick and we crush for free.
Respond Online: