Wine Industry Classifieds
New companies to directory
Wine Jobs UK
DCS Farms LLC
ENOPROEKT LTD
Liquor Stars
Stone Hill Wine Co Inc
Kukeri Wines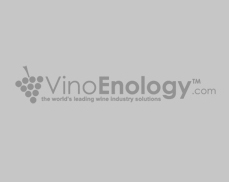 Address:
1446 Industrial Ave. Sebastopol, CA, 95472
Country:
USA
Phone:
enter phone
Fax:
enter fax
Website:
kukeriwines.com
E-mail:
info@kukeriwines.com
Contact Person:
Petar Kirilov
About us
please, enter short description text
Kukeri crafts wines from some of the most renowned vineyards in Napa valley. We treat that fruit as gently as possible, producing small lots of boutique wines that display the complexity, power, finesse and unique terroir with grapes grown in Mt. Veeder mountain climate.
In a true tradition, the Kukeri wine label explodes with colors. Each of these vibrant colors has their symbolic meaning; Red symbolizes the sun and fire and the fertility of nature; Black is the color for Mother Earth; White is the symbol of water and light.
The Kukers dance around to scare away the evil spirits, to celebrate the beginning of the spring and express their wishes for a good harvest, good health, land fertility, and happiness.
Products & Services
Services
Our signature 2010 Mt. Veeder Cabernet Sauvignon comes from a vineyard with high elevation, steep slopes and sedimentary clay and volcanic soils that restrict the root growth, which is producing grapes with small berries and intense fruit flavors. This Napa Cabernet has aged in French oak barrels for 36 months, from which 50% is a new oak. True to the Mount Veeder appellation, this wine possesses dark blueberry, cassis and blackberry concentrated fruit flavors and bold well integrated tannins. A hint of the mountain forest, cedar and rich French oak also combine these aromatics and flavors to create this massively rich full -bodied Cabernet Sauvignon. This cult Napa Valley Cabernet Sauvignon should mature well over the next 20 years.
News

Videos
Testimonials
Testimonials
Respond Online:
Complete the form below to contact us.