New companies to directory
NDL Keg
Pecan Creek Winery
Regalia Wines
Small World Wine Co. LLC
Nielson Family Wines
World Marketplace
ARÔME 28 Founders Reserve / World Marketplace / ID: 914150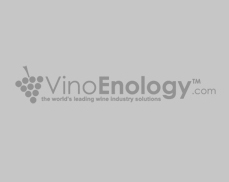 Posting title:
ARÔME 28 Founders Reserve
Product Type:
Spirits
Variety:
Founders Reserve
Vintage:
Bottled 2016
Appellation:
NA
Company name:
ARÔME
City / Location:
Palm Beach
State / County:
Florida
From Country of Origin:
Panama
For Country Marketplace:
USA
Quantity:
10 cases
Price:
$ 595.00
Posting type:
For Sale
Posted on:
04.Jun.2017
Expire on:
11.Jun.2017
Product Details:
The ARÔME 28 Founder's Reserve is a limited production, 28 year aged sipping rum. The rare and exclusive reserve of ARÔME 28 is a select blend of Panamanian rums aged for no less than 28 years in American, ex bourbon barrels. We traveled the globe to source and create the best barrel aged sipping rum. In order to create the "Best Sipping Spirit in the World" our team spent three years perfecting the blend and creating packaging worthy of ARÔME 28. Each bottle is numbered (1-500), serialized, and includes a Certificate of Authenticity from ARÔME Spirits Corporation. ARÔME 28 is a TRUE barrel aged blend of rums 28 years and older.
Respond Online:
Wine Industry Classifieds