Wine Industry Classifieds
New companies to directory
Claymore Wine
KROPHAUS Vineyard
Villa Yustina
Txanton Torre Wine & Olive Oil C
Synergy Fine Wines
Wine Jobs
HOST / Wine Jobs / ID: 915600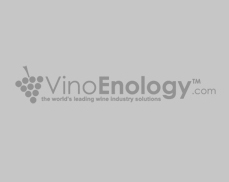 Job title:
HOST
Company name:
Harvestaff
Job location:
St Helena
State / County:
CA
Country:
USA
Posted on:
31.Mar.2021
Expire on:
07.Apr.2021
Job Details:
Coordinate online bookings, troubleshoot visitation or guest issues, send email confirmations, track online guest payments.
• Warmly greet incoming guests and respond to any questions they have regarding TPWC or local restaurants and wineries. Anticipate and address the needs of guests on an ongoing basis.
• Answer phone calls to the reservations line and maintain bookings via reservation system.
• Work closely with Hospitality Trade Reservations team to ensure two calendaring systems do not overbook space and staff.
• Organize guest visit requests to maintain an efficient seating flow process.
• Seat guests in real-time; ensuring equitable workload of TL Associates while ensuring guest satisfaction.
• Process customer transactions including shipping orders on a retail POS system using a stationary register or tablet. Ensure all shipping orders are within compliance.
• Assist guests with transporting purchases to their vehicle or arrange for pick-up, shipment or delivery.
Respond Online: