Wine Industry Classifieds
New companies to directory
Jeff Cohn Cellars
Claymore Wine
KROPHAUS Vineyard
Villa Yustina
Txanton Torre Wine & Olive Oil C
Wine Jobs
Harvest Cellar Worker / Wine Jobs / ID: 915063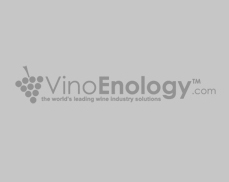 Job title:
Harvest Cellar Worker
Company name:
Schug Carneros Estate Winery
Job location:
Sonoma
State / County:
California
Country:
USA
Posted on:
02.Jun.2020
Expire on:
09.Jun.2020
Job Details:
Schug Carneros Estate Winery has a temporary Harvest Cellar Worker position available for the period approx. early July 2020 – November/December 2020, with the possibility to turn into a full- time position.
Schug Carneros Estate is a privately owned winery established in 1980 and has been dedicated to producing wines of the highest quality in the European style. This is a great opportunity to work closely with the winemaking and cellar staff and getting hands-on experience in all aspects of a winery operation.
RESPONSIBILITIES:
• Assists in all aspects of bottling and labeling.
• Shipping and receiving of case goods and other wares.
• Operate a forklift.
• Reception and processing of grapes.
• Cleaning and sanitizing tanks and winery equipment.
• Performing yeast inoculation and additions.
• Performing punch-downs and pump-overs.
• Monitoring fermentations.
• Transferring and racking of juice from tank to tank and tank to barrel.
• Barrel work with finished wines and incoming juice, including stacking.
• Assist in Maintenance of cellar equipment in good working order.
• Completely fill out written wine records.
• Understand and adhere to all safety policies and procedures.
QUALIFICATIONS/EXPERIENCE:
• Perform basic math calculations to complete written work orders.
• Minimum 1 year winery cellar experience required.
• Forklift experience is a plus.
• Must have a valid Driver's License.
• A passion for Pinot Noir and Chardonnay and desire to work for a family owned and operated winery.
• A 'team player' with a positive attitude, attention to detail and willing to fill any roles asked.
• Must be at least 21 years of age.
• Ability to work long hours (10 hour shifts 6 days per week) as needed dependent upon production needs.
• Ability to lift weights over 50 lbs. on a regular basis.
• Provide own housing and transportation.
Interested candidates must forward a resume and cover letter to Schug Carneros Estate Winery, 602 Bonneau Road, Sonoma, CA 95476 or cellar@schugwinery.com.
Respond Online: