Wine Industry Classifieds
New companies to directory
Algomah Meadery
Appalachian State University
Cru Systems
Cru Systems
La Vida Buena
Wine Jobs
Telemarketing- with huge growth potential / Wine Jobs / ID: 914645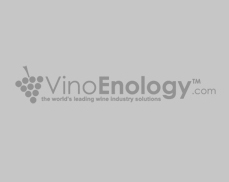 Job title:
Telemarketing- with huge growth potential
Company name:
Scotto Cellars/Eagle Rock Vineyards
Job location:
Lodi
State / County:
CA
Country:
USA
Posted on:
18.Sep.2018
Expire on:
25.Sep.2018
Job Details:
Telemarketing sales:
Business to Business for growing company-Full or Part Time. You will be given direction on who to call.
You must:
1. Have a phone voice conveying a smile
2. A well-organized individual who can clearly communicate the results of each call through written daily notes
3. Understand the goal of each call and get the desired results through questions
4. Strong desire to succeed
5. The ability to overcome obstacles.
Success with this project will lead to promotion.
Are you up for the challenge?
Resumes: shawna@scottocellars.com
Respond Online: