Wine Industry Classifieds
New companies to directory
Algomah Meadery
Appalachian State University
Cru Systems
Cru Systems
La Vida Buena
Wine Jobs
Napa Distillery - Spirits Tasting Room Team Member / Wine Jobs / ID: 914535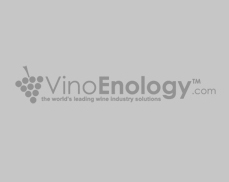 Job title:
Napa Distillery - Spirits Tasting Room Team Member
Company name:
Napa Valley Distillery
Job location:
Napa
State / County:
CA
Country:
USA
Posted on:
04.Jun.2018
Expire on:
11.Jun.2018
Job Details:
Napa Valley Distillery is the first distillery in the city of Napa since Prohibition and the only distillery in Napa Valley. We are pioneers of direct to consumer craft-spirits tastings and sales in California and a leader in the cocktail culture of Napa Valley.
Want to join our sales team in our Oxbow Public Market Tasting Room?
If you are an enthusiastic and motivated individual with an outgoing personality with exceptional sales and customer service skills and have a good general knowledge of craft spirits, distilling and cocktails, then there is a good chance we will hire you to be a key member of our Oxbow Tasting Room and Bar Shop located in downtown Napa.
You will sell our award-winning craft spirits and cocktail bitters as well as run educational tasting flights behind the bar. For your FULL-TIME services, you will get paid an above average hourly rate, plus commissions and bonuses. Most importantly, you will work for a company that values your contribution and will give you every chance to move up.
We are willing to teach and train you, but in a nut shell, we are looking for someone who is willing to work hard, sell tons of our products, learn, earn, have fun and be a gracious host and educator.
Job Responsibilities:
• Provide a unique and engaging experience for our guests that promotes and builds brand loyalty, spirits/products sales, Bar Club sign-ups and warm hospitality.
• Effectively and consistently educate and enroll guests in our Bar Club program.
• Pour tastings of our spirits and describe each product properly. (we'll show you how)
• Accurately and consistently process all sales transactions via an iPad based POS system which includes shipping orders, transactions and special product discounts.
• Thoroughly perform all tasting room opening and/or closing responsibilities which include but are not limited to stocking, folding, cleaning, sweeping and emptying per established protocols and processes
• Answer phones and assist with inquiries to include tasting appointment scheduling, phone sales and concierge
• Assist in the stocking and organization of all merchandise on the retail floor
Qualifications/Requirements:
• Available to work weekends and most holidays
• 1+ years tasting room experience preferred, but not required.
• Strong sales experience and knowledge of spirits or cocktails preferred, but not required.
• Experience in a retail setting preferred, but not required.
• Strong customer service and hospitality acumen. 21+ years of age.
• Impeccable communication skills (written and oral)
• Technical proficiency with point of sales software and money handling
• Ability to multi-task (experience in a busy tasting room setting preferred)
• A good general knowledge & understanding of spirits, cocktails, cocktail ingredients and the spirits industry
• Familiarity with the Napa Valley and its tourist/hospitality attractions (restaurants, hotels, wineries, points of interest, etc.)
• Familiarity with basic food & cocktails
• Able to work in a collaborative team environment with a selfless commitment to the customer
• Self-starter with an ability to anticipate and pro-actively accomplish tasks
• Ability to lift 20-30 lbs. required
Submit your resume in confidence and we hope to be in touch with you. Best of luck in your search!
Respond Online: