Wine Industry Classifieds
New companies to directory
NG GOURMET
Barta Winery
Doce Robles Winery & Vineyard
White Dog Vineyard
Weber Creek Vineyards
Wine Jobs
Key Account Manager / Wine Jobs / ID: 914460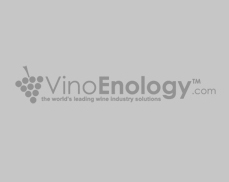 Job title:
Key Account Manager
Company name:
Multinational drinks distributor
Job location:
Muscat
State / County:
Country:
Oman
Posted on:
10.Feb.2018
Expire on:
17.Feb.2018
Job Details:
Part of an international Drinks company, we are the largest importer and distributor in the Gulf region for globally renowned Alcoholic Beverage brands. With a superlative portfolio of brands across Beer, Wine and Spirits, our portfolio includes Fosters, Guinness, Corona, Carlsberg, Stella, Becks, Leffe, Hoegarden, Peroni, Smirnoff, Johnnie Walker, Ciroc, KetelOne Louis Roederer, Tattinger, Laurent Perrier, Penfolds, Gaja, DBR Lafite, Modnes, Mondavi, Frescobaldi, Louis Latour, Beringer, Villa Maria and many more.
Reporting to the Sales Manager of the On Trade business, you will be responsible for growing sales while building excellent relationships with customers and providing excellent levels of customer service. This is a great opportunity where you work closely with other functions to drive business growth and where your influencing skills and your relationships with your customers are key to success. Your customers will include F&B Directors and key decision makers of some of the world's leading hotels.
Key responsibilities include:
- Managing valuable relationships with the key accounts effectively.
- Growing sales revenue, market share and profits in the On Trade Channel.
- Developing and implementing appropriate sales strategies for each individual account.
- Organise Wine Tastings and where possible, conduct training on Wine / other beverages for customers.
Requirement / What are we looking for?
Our people are the foundation of our organisational success. We look for people who want to make a positive difference, who take ownership for what they do, who never give up and who thrive working in a multicultural and diverse environment.
To be successful in this role, you should be a graduate with
- At least 3 years of sales experience with a reputable drinks company. Wine Sales experience necessary.
- Wine enthusiast with some specialist knowledge, preferably with the WSET intermediate course.
- Strong commercial acumen and selling skills
- Strong analytical and decision making capabilities
- Excellent people skills
- Excellent influencing skills and communication skills.
-A high degree of personal drive and energy and a relentless focus on deliverables.
Salary and Benefits:
We offer an attractive tax free salary together with private medical insurance and annual return flights to your home country. We also provide generous relocation assistance to Muscat.
Respond Online: