Wine Industry Classifieds
New companies to directory
Escuela de Vino Artesanal
ItalfoodUK Ltd
VinSadel
M&S Winiarna
Powicana Farm
Wine Jobs
Vineyard Manager / Wine Jobs / ID: 914356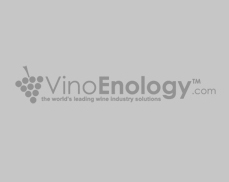 Job title:
Vineyard Manager
Company name:
Moorbridge Estate Vineyard
Job location:
England
State / County:
Berkshire
Country:
United Kingdom
Posted on:
13.Nov.2017
VIP till:
2017-12-28 09:53:07
Job Details:
Moorbridge Estate Vineyard – Job Description: Vineyard Manager
Role: Full Time
Salary: £35,000 – £40,000 per annum dependent on experience
Accommodation: Provided
Holiday allowance: 28 days excluding public holidays
Reporting to: Owner
Position summary
The Moorbridge Estate Vineyard in Berkshire (England) will produce only premium quality English wine from 17.5 hectares (ha) of vines, predominantly for sparkling wine production. The vineyard will be established in spring 2018 on a southerly facing site with an excellent soil profile over chalk. The vineyard will be complemented by a state-of-the-art winery in 2020.
This is a privileged position reporting directly to the business owner. The successful candidate will have full responsibility for the 17.5 ha vineyard as well as oversight of the biodiversity areas, a kitchen garden, and environmental protection. This hands-on role requires a high degree of self-motivation and dedication to generating continuous improvements and the best possible quality crop.
We are seeking an experienced and passionate candidate to manage this high-class vineyard. The candidate will demonstrate experience in all aspects of vineyard operations as well as strong viticulture science, planning, communication and interpersonal skills. They will be a strong team player, as part of an exciting and dynamic enterprise, who will bring innovation into the vineyard with good observational, diagnostic and problem-solving skills.
Principal responsibilities
• Overseeing vineyard planting in spring 2018
• Managing 17.5 ha of grape vines (varieties: Chardonnay, Pinot Noir, Pinot Meunier, Pinot Noir Précoce, Pinot Blanc, and Ortega), and the vineyard infrastructure
• Overseeing 4 ha of biodiversity areas, a kitchen garden, and environmental protection
• Producing grapes of a ripeness level to be agreed with the Winemaker
• Producing grape yields of between 5t – 10t / ha on average, across six grape varieties
Technical aspects
Implement programmes for the following tasks:
• Maintaining vineyard infrastructure and machinery
• Bud-rubbing, winter pruning, and grapevine canopy management
• Soil and weed management, including under-vine soil tillage
• Vine nutrition
• Crop and frost protection
Practical / Management aspects
• Create and manage the annual vineyard budget
• Create and manage a work plan for labour / seasonal staff
• Monitoring ripeness and quality of the crop, and feeding results back to the Winemaker
• Direction of the grape harvest, in conjunction with the Winemaker
• Establish and manage standard operating and health and safety procedures
• Establish and manage environmental and waste management plans
• Keeping records of all inputs and activities in the vineyard
In addition, as and when reasonably requested the post holder will be required to provide:
• Public relations support and representation of the Moorbridge Estate Vineyard
• Flexibility and ability to work overtime up to 7-days per week as needed, during harvest and at other key times of the year
• Any other reasonable and relevant duties from time to time
Experience and training
Essential
• Five years professional management of medium scale (>15 ha) vineyards growing high quality grapes
• Cool-climate viticulture experience
• Experience in managing contractors and staff
• Relevant operational licences (driving, spraying etc.)
• Good IT skills
• Strong communication skills
Desirable
• Tertiary or higher qualification in viticulture or relevant field.
Accommodation and location
There will be 2-bedroom accommodation provided near or on-site as part of the employment package. The vineyard estate is in a beautiful location in rural Berkshire with amenities and primary and secondary schools nearby.
Application process
Recruitment is being managed by Climate Wine Consulting Ltd.
Applications close 6th December 2017. 1st round interviews are expected to take place the 18th – 19th December 2017. Final interviews will take place in early January 2018.
The successful candidate must be able to commence work in mid-April 2018, and have the right and ability to take up employment in the UK.
To Apply: Please forward a copy of your CV, two reference contacts*, and a covering letter to: alistair@climatewine.com
*Please note the application process is confidential and references will not be contacted unless you are offered the position.
Respond Online: