New companies to directory
Northrop Grumman Enology Club
REMAX Advantage
NDL Keg
Pecan Creek Winery
Regalia Wines
Wine Jobs
Cellar Master / Wine Jobs / ID: 914276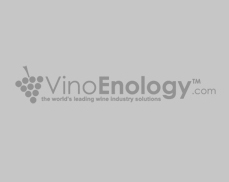 Job title:
Cellar Master
Company name:
Mountain Vista Winery
Job location:
Rancho Cucamonga
State / County:
CA
Country:
USA
Posted on:
10.Sep.2017
Expire on:
17.Sep.2017
Job Details:
Mountain Vista Winery is a small winery located in Rancho Cucamonga, CA. The winery opened its doors on March 2017 and due to the experienced growth has an opening for a Cellar Master. The successful applicant will be highly motivated, hard-working individual with a positive attitude who works well with others.
Duties: As a small winery, the duties will include all aspects of winery work, from cellar including topping, racking punch-downs and pump-over's, fruit sorting, crushing, fermentation, etc, as well as facility and equipment maintenance, data entry and errands when needed.
Candidates with a sound technical back ground, who are skilled at organoleptic and tasting evaluations of ferments and wines will be favorably considered. The individual must be able to perform and supervise basic ecological laboratory procedures.
Candidates must be able to work flexible hours in a fast-paced environment during harvest or bottling that may include after hours, weekends, etc. During crush the cellar master will work under the wine maker in directing winery personnel in receiving grapes and all other stages of wine production,
Qualifications:
3-5 years experience in enology/viticulture or a closely related field
Minimum of 1 year experience in winery operations: such as crush pad processing and cellar maintenance is required
A valid driver's license, clean driving record and forklift experience
Physical ability ti inspect all areas of the winery and lift 60 lbs.
Contact Details:
Company Name:
Mountain Vista Winery
Company Website:
http://MountainVistaWinery.com
Contact Person:
Corinne Ramirez
E-mail:
Corinne@mountainvistawinery.com
Phone:
Respond Online:
Wine Industry Classifieds