Wine Industry Classifieds
New companies to directory
Escuela de Vino Artesanal
ItalfoodUK Ltd
VinSadel
M&S Winiarna
Powicana Farm
Wine Jobs
Lecturer/Senior Lecturer in Viticulture / Wine Jobs / ID: 914222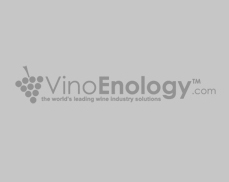 Job title:
Lecturer/Senior Lecturer in Viticulture
Company name:
Lincoln University
Job location:
Christchurch, Canterbury
State / County:
New Zealand
Country:
New Zealand
Posted on:
08.Aug.2017
VIP till:
2017-09-22 15:14:53
Job Details:
Lincoln University is a specialist land based university in New Zealand. We're inviting applications for the role of Lecturer/Senior Lecturer in Viticulture at Lincoln University, New Zealand. This represents an exciting opportunity for a suitable candidate to combine teaching and research in this area and contribute to this dynamic export-led industry.
Your passion for research combining cutting-edge science and practical outcomes, and demonstrated commitment to publishing in both academic and industry spheres will make you a strong candidate for this role. You will be able to engage and enthuse students at undergraduate and postgraduate levels about to enter the industry, on relevance of the science that underpins current practice, and future innovation. You will embrace a dynamic research culture and enjoy working collegially with other academics in plant sciences, horticulture and wine science, and fundamental biology disciplines.
You will also have:
* a PhD in an appropriate discipline
* an excellent knowledge of the theoretical and practical aspects of viticulture
* an interdisciplinary approach to teaching and research
* a successful track record of teaching and research, including working with industry partners
* a clear understanding of the current and likely future challenges facing the wine industry at local, national and international levels.
The Department of Wine, Food and Molecular Biosciences is responsible for delivering both the Bachelor Degree and Graduate Diploma in Viticulture and Oenology and also has an active postgraduate programme in these fields.
The Department has its own winery, approximately three hectares of vineyard, and is also responsible for the National Grapevine Collection which is co-located at Lincoln University. The Department maintains close connections to the wine industry, New Zealand Winegrowers, and Plant and Food Research.
For further information please contact Arneka de Vries, Human Resources on +64 3 421 5437. Informal enquiries may be made to Lorraine Holmes, Departmental Administrator, lorraine.holmes@lincoln.ac.nz.
All applications must be made online at http://jobs.jobvite.com/lincolnuniversity/job/oj5u5fwH and include a CV and cover letter which should address requirements as outlined in the position description.
For international applicants please visit http://www.immigration.govt.nz/
Applications must be received by 9am Tuesday 05 September 2017.
Lincoln University is an EEO employer and actively seeks to meet its obligations under the Treaty of Waitangi.
Respond Online: