Wine Industry Classifieds
New companies to directory
Escuela de Vino Artesanal
ItalfoodUK Ltd
VinSadel
M&S Winiarna
Powicana Farm
Wine Jobs
Enologist for 2017 harvest / Wine Jobs / ID: 914198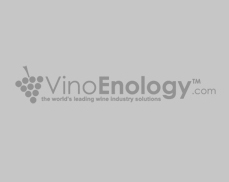 Job title:
Enologist for 2017 harvest
Company name:
VineaJobs [Wine Jobs Worldwide]
Job location:
Meknes
State / County:
Morocco
Country:
Morocco
Posted on:
24.Jul.2017
Expire on:
31.Jul.2017
Job Details:
Top Moroccan vineyard is searching an experienced French-speaking enologist for the up-coming harvest. You will be vinifying 2400 hl in the 3 colours.
3-month or 6-month contract. Possibility of a long-term contract for the right candidate.
Apply online : http://www.vineajobs.com/offre--vr1737-OEnologue-h-f--325.php
Contact Details:
Company Name:
VineaJobs
Company Website:
http://www.vineajobs.com
Contact Person:
Francoise Pauly
E-mail:
contact@vineajobs.com
Phone:
+33467652382
Respond Online: