Wine Industry Classifieds
New companies to directory
DFC Tank Pressure Vessel Manufac
Two Mountain Winery
Bos Meadery
Haven Pointe Winery
Ramiiisol Vineyards
Supplies & Chemicals
Letina Sloped-Bottom Wine Tank (variable capacity) / Supplies & Chemicals / ID: 914786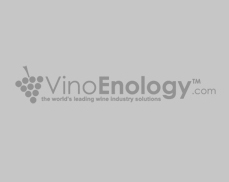 Posting title:
Letina Sloped-Bottom Wine Tank (variable capacity)
Product Type:
Winemaking Supplies
Company name:
notfermentinghere
City / Location:
Perry
State / County:
UT
Country:
USA
Posted on:
01.Apr.2019
Expire on:
08.Apr.2019
Product Details:
Letina Sloped-Bottom Wine Tank (variable capacity)originally from Saint Patrick's of Texas
$6,000.00 obo
Holds 1047 gallons (3950 liters) at a time (or less, thanks to the design/floating lid).
Flat bottom tank that is sloped from back to front (5%) to make cleanout easier.
•All welds are polished and treated (not porous) for sanitary food use.
•Tank wall is SWAGED before welding on ferrules. This provides a smooth curvature for strength and sanitary finish. [as opposed to butt-welding a ferrule to a simple flat punched hole]
•Reinforcing Ring is welded to tank for upper valve. This greatly increases strength---allows mounting of thru-valve mixers.
•Superior quality Vent-211 on all tanks.
•Superior quality lifting arms mounted to tank with two brackets for stable operation. There are hooks welded to tank wall to neatly wrap rope.
•Large Cooling Jacket: Maximum inlet pressure is 35 psi. Typical flow rate is 3-6 GPM. [inlet at bottom of jacket]
•304 Stainless Steel. 2R (aka BA—bright annealed, aka mirror) finish on inside. Marble Finish on outside.
• TriClamp Butterfly valves included
•Sample tap on all tanks
•Welded 304 stainless steel legs
•Complete with floating lid, inflatable gasket, air pump, Vent-211
Used locally - in pristine condition.
New tanks from St. Pat's are currently back-ordered and unavailable. Why wait when you can buy this tank?
Calls or texts preferred.
Photos are available upon request. Pick up or local delivery only.
Roman 801 644 0001
Nicole 435 695 3384
Respond Online: