Wine Industry Classifieds
New companies to directory
Cru Systems
La Vida Buena
Hunters Ridge WInery LLC
WinoStand
KNOX CIRCLE WINERY LLC
Real Estate
Winery + Vineyard for Sale in Gratallops PRIORAT / Real Estate / ID: 914692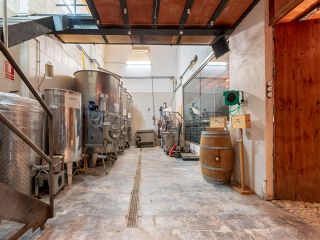 Property title:
Winery + Vineyard for Sale in Gratallops PRIORAT
Property Type:
Winery
Appellation:
DOQ Priorat
City / Location:
Gratallops
State / County:
Catalunya
Country:
Spain
Lot Size:
8
Price:
€430.00
Posting Type:
For Sale
Posted on:
30.Oct.2018
VIP till:
2018-12-16 17:08:53
Property Details:
Cellar inscribed in the DOQ Priorat, located in the village of Gratallops with around 6.2 acres of vineyards.
This is really an opportunity to be located in the center of this small village (really difficult to find something similar).
The Region:
- Priorat and Rioja are the only wine regions in Spain certified as Q (Qualified – Integral Winemaking Traceability).
- The region is at the latest stage of the process to be inscribed as Global Heritage Site by UNESCO (Expected 2019).
- Right time to invest in a region with great added-value and increasing notoriety.
General description:
- Winery rebuilt in 2001, keeping the original façade of the building.
- Processing capacity: up to 30,000 kg grapes (15,000 - 20,000 bottles of 0.75 l).
- All legal documentation up to date to elaborate wine and bottle it.
- It includes 2 vineyards of 2.5 Ha (6.2 acres) with centenary vines of local varieties (grenache, white grenache and carignan), located in Gratallops.
- Sorrounding lands offer great potential to expand the vineyards.
Cellar Building Charateristics:
- Winemaking area 62 m2
- Ageing area 35 m2 (up to 65 wine barrels)
- Warehouse 23 m2
- Office & Lab 14m2
- WC 7m2
- It is possible to build +1 floor (roof is ready) for a wine tourism project (panoramic view of the surroundings) or for an apartment (95m2).
- Machinery/installations (90,000 USD of global value) all inox – ask for more details.
Website: http://prioratwineselection.com/photos
Respond Online: