Wine Industry Classifieds
New companies to directory
DFC Tank Pressure Vessel Manufac
Two Mountain Winery
Bos Meadery
Haven Pointe Winery
Ramiiisol Vineyards
Grapes and Bulk Wine
2019 Juice / Grapes & Bulk Wine / ID: 914857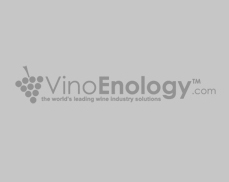 Posting title:
2019 Juice
Product Type:
Juice
Verietal:
Chardonnay
Vintage:
2019
Appellation:
Yakima Valley
City / Location:
Valley View
State / County:
Ohio
Country:
USA
Quantity:
2500 Gal
Price:
$0.00
Posting Type:
For Sale
Posted on:
10.Jul.2019
Expire on:
17.Jul.2019
Product Details:
19 Riesling; Grapes are picked early morning or night time and crushed / pressed immediately. Juice is then racked, COOLED and shipped to Ohio or directly to you at 32 - 34 degrees at the lowest prices in the market. We are one of the longest serving companies, bringing PREMIUM grapes, juice and producing bulk wine at our facility in OH from selected AVA's in CA, WA and OR.
Place your order before 8/15/2019 and get 5% discount for orders over 550 Gal.
Also available; Viognier, Riesling, Orange Muscat, Muscat Canelli, Sauvignon Blanc, Rose.
Respond Online: