Wine Industry Classifieds
New companies to directory
Algomah Meadery
Appalachian State University
Cru Systems
Cru Systems
La Vida Buena
Grapes and Bulk Wine
Ultra-premium Petite Sirah / Grapes & Bulk Wine / ID: 914549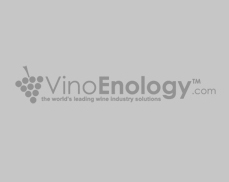 Posting title:
Ultra-premium Petite Sirah
Product Type:
Grapes
Verietal:
Petite Syrah
Vintage:
2018
Appellation:
Redwood Valley
City / Location:
Redwood Valley
State / County:
CA
Country:
USA
Quantity:
30T
Price:
$2,400.00
Posting Type:
For Sale
Posted on:
27.Jun.2018
Expire on:
04.Jul.2018
Product Details:
Planted in 2002, dry-farmed vineyard on a gentle slope 300 ft above valley floor, good air flow and evening ocean breeze. Redvine sandy clay loam. Intensive vineyard management practices, minimal use of fungicides, no pesticides or chemical fertilizers. Dry farmed, certified biodynamic and organic, hand-picked. Low yielding with red fruit & white pepper flavors, beautiful flower aromas. Won several best of classes and double gold medals at Mendocino Fair, San Francisco Chronicle,...
Clone 3, rootstock R110 on a Redvine sandy clay loam. VSP 6 by 9 spacing.
Respond Online: