Wine Industry Classifieds
New companies to directory
Callan Cellars
BI Fine Wine Merchant
Lauzere Vineyard Services
Global Wine Export
Bridgeview vineyards, Inc.
Grapes and Bulk Wine
Inexpensive juice from estate grapes / Grapes & Bulk Wine / ID: 914548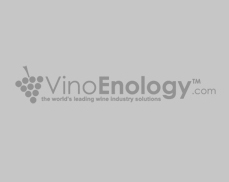 Posting title:
Inexpensive juice from estate grapes
Product Type:
Juice
Verietal:
All
Vintage:
2017
Appellation:
Yolo
City / Location:
Winters, CA 95694
State / County:
CA
Country:
USA
Quantity:
2000
Price:
$0.00
Posting Type:
For Sale
Posted on:
26.Jun.2018
Expire on:
03.Jul.2018
Product Details:
Saignee from our award winning estate vineyard of several varieties: Tempranillo, Malbec, Primitivo. Juice was removed at the crusher and kept at 35 degrees F. Needs some adjustment (acid). Partially fermented. Would make a great rose. Minimum 60 gal purchase.
Respond Online: